30 years of

independence

of Ukraine
In 2021, Ukraine celebrates 30 years of independence! Yet, a few people know what Ukraine is and how it has contributed globally.
Box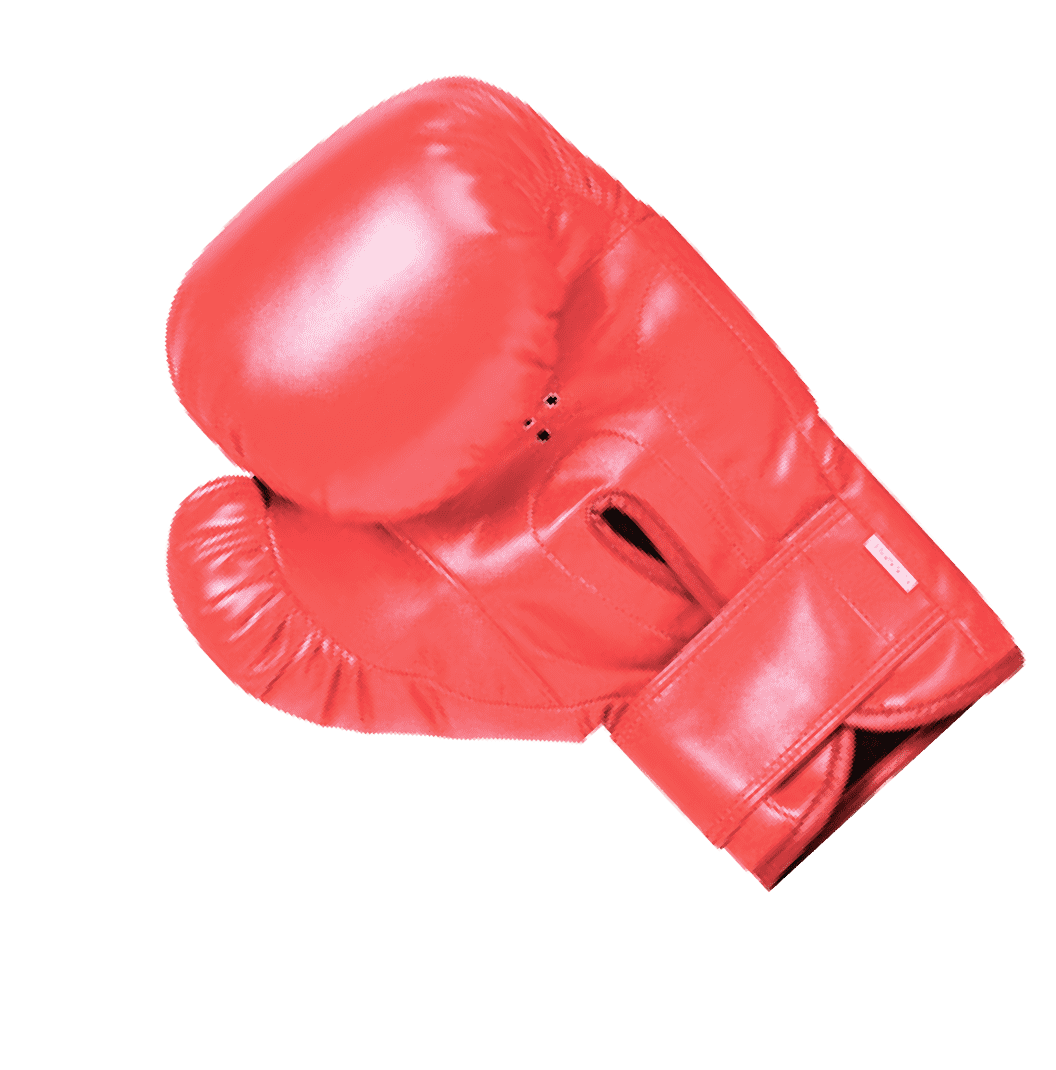 Ukraine gave birth to some of the most prominent boxers globally, such as Vitali Klitschko, Oleksandr Usyk, and Vasyl Lomachenko.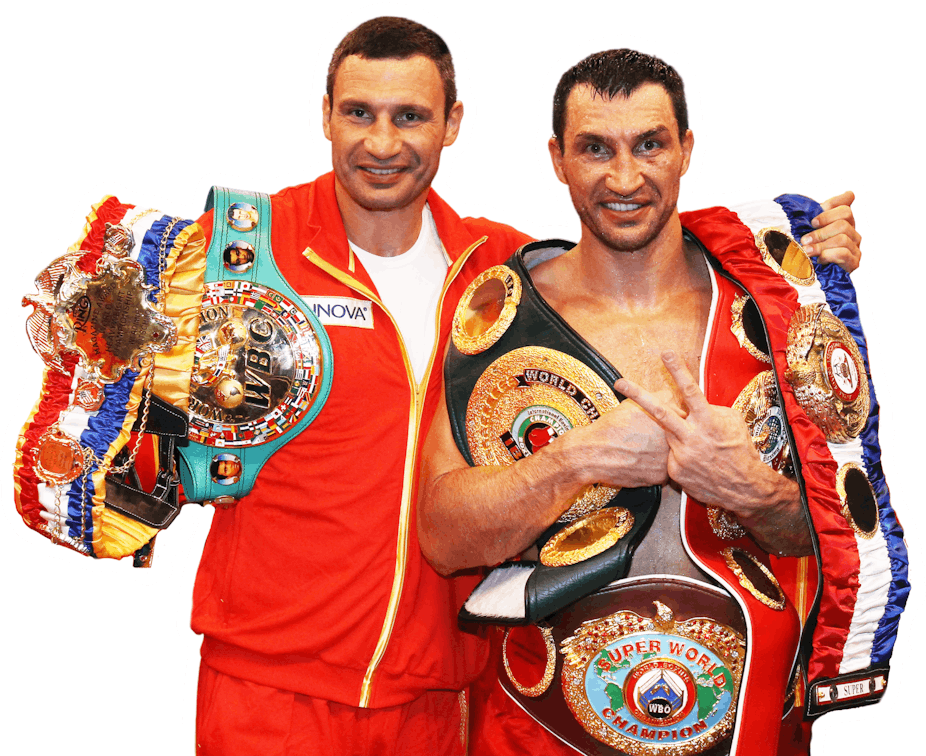 Vitali is the first heavyweight world champion among Ukrainians
Wladimir also got the title
Listen how Vitali was announced before entering the ring!
Listen how Wladimir was announced before entering the ring!
Vitali & Wladimir Klitschko
Vitali Klitschko used to be a professional boxer and won 45 out of 47 heavyweight championship fights. Vitali and Wladimir Klitschko, two brothers, were both mentioned as the most frequent Guinness record holders in heavyweight championship.
A lot of outstanding boxers that are known worldwide and currently live in various parts of the world come from Ukraine. Vitali Klitschko, Oleksandr Usyk, and Vasyl Lomachenko are just some examples.

Oleksandr Usyk
Oleksandr Usyk is another professional boxer that comes from Ukraine. Since December 2020, he has been the first ever heavyweight winner of all the most important world championships: the WBA (Super), WBC, IBF, and WBO. He was named the top 4th active boxer worldwide.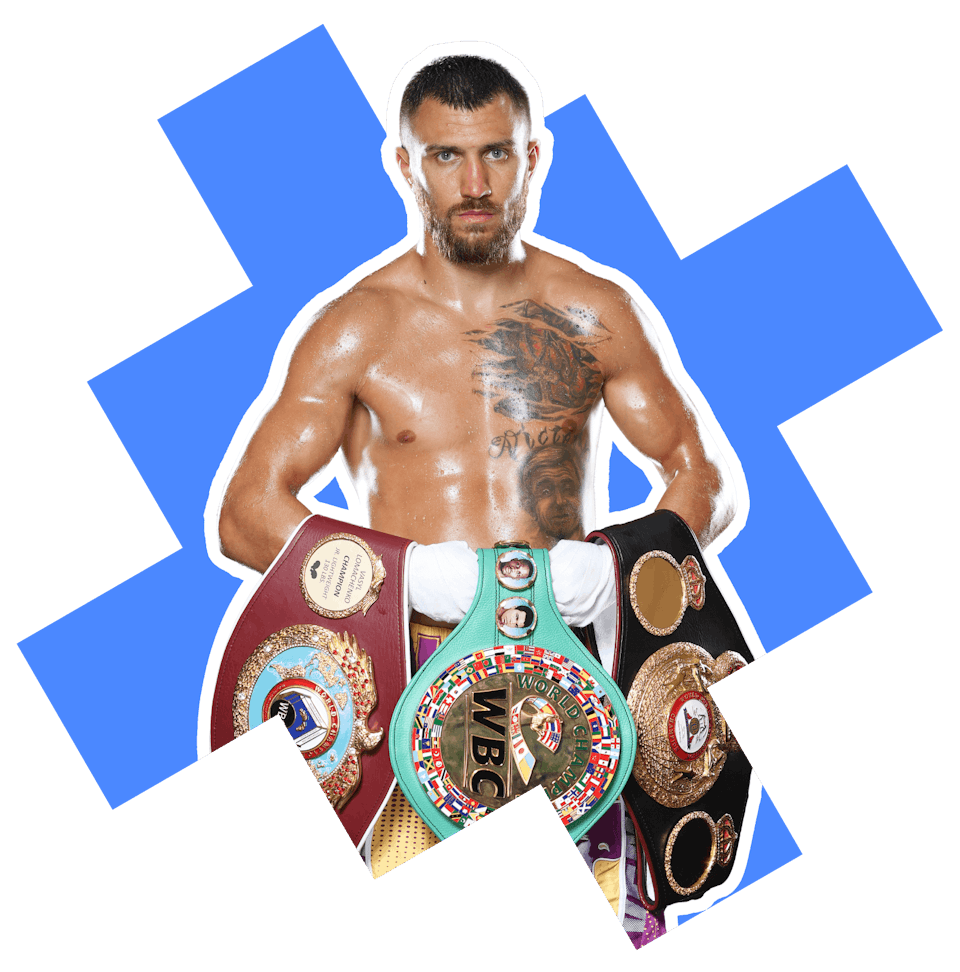 don't you feel his power through the screen?
Vasyl Lomachenko
Another professional Ukrainian boxer, Vasyl Lomachenko has won 14 out of 16 fights in 3 weight classes and has been named the top 8th active boxer worldwide since May 2021.
Football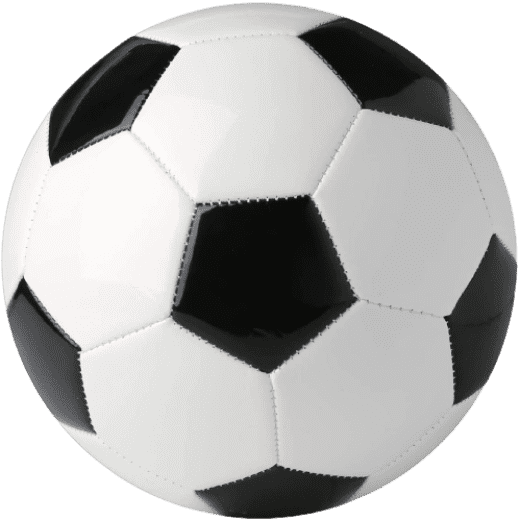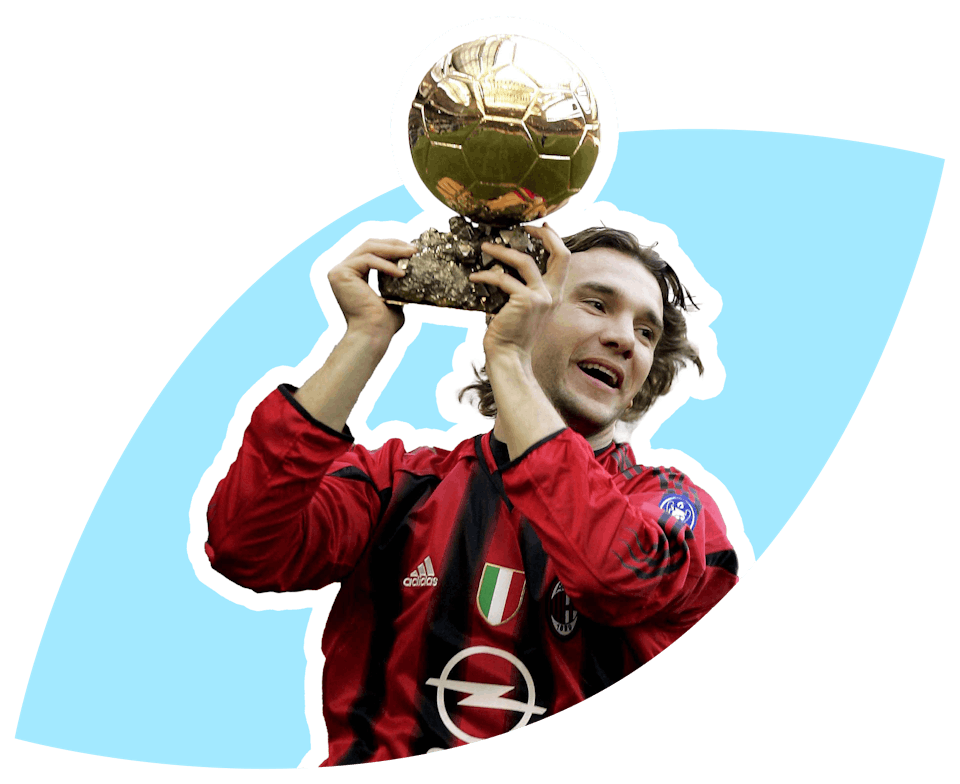 Shevchenko scored a decisive penalty in the Champions League final!
Andriy Shevchenko
Andriy Shevchenko has been a top famous football player internationally. Performing as a forward for Dynamo Kyiv, Milan, Chelsea, and the Ukrainian National team, Andriy won Ballon d'Or in 2004 and was awarded the annual Best Player in Europe title.
We are the champions, my friends!
Euro 2012 Co-Hosts
For the first time, Ukraine and Poland co-hosted the UEFA European Football Championship. Football fans from the whole world visited Kyiv, Lviv, and Donetsk to watch the game.
13th Premier League title!
Listen to UEFA Hymn performed by Andrea Bocelli!
2008/09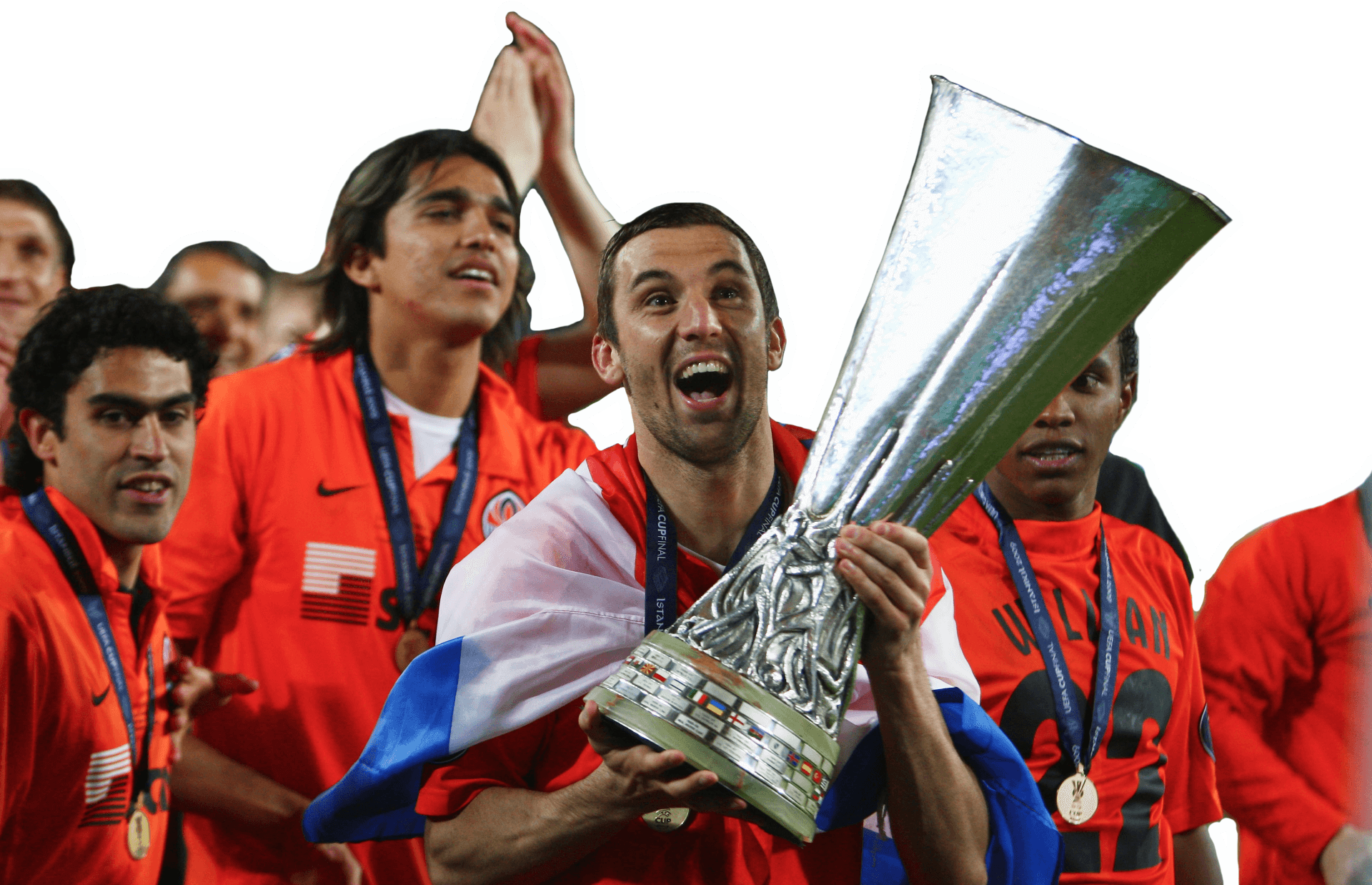 UEFA Cup Winners
In 2009 Shakhtar Donetsk won the UEFA Cup in the final battle with Werder Bremen in Istanbul. The team was the first UEFA Cup holder in independent Ukraine being qualified for the Europa League in 2015–2016.
Watch the official video of UEFA EURO 2012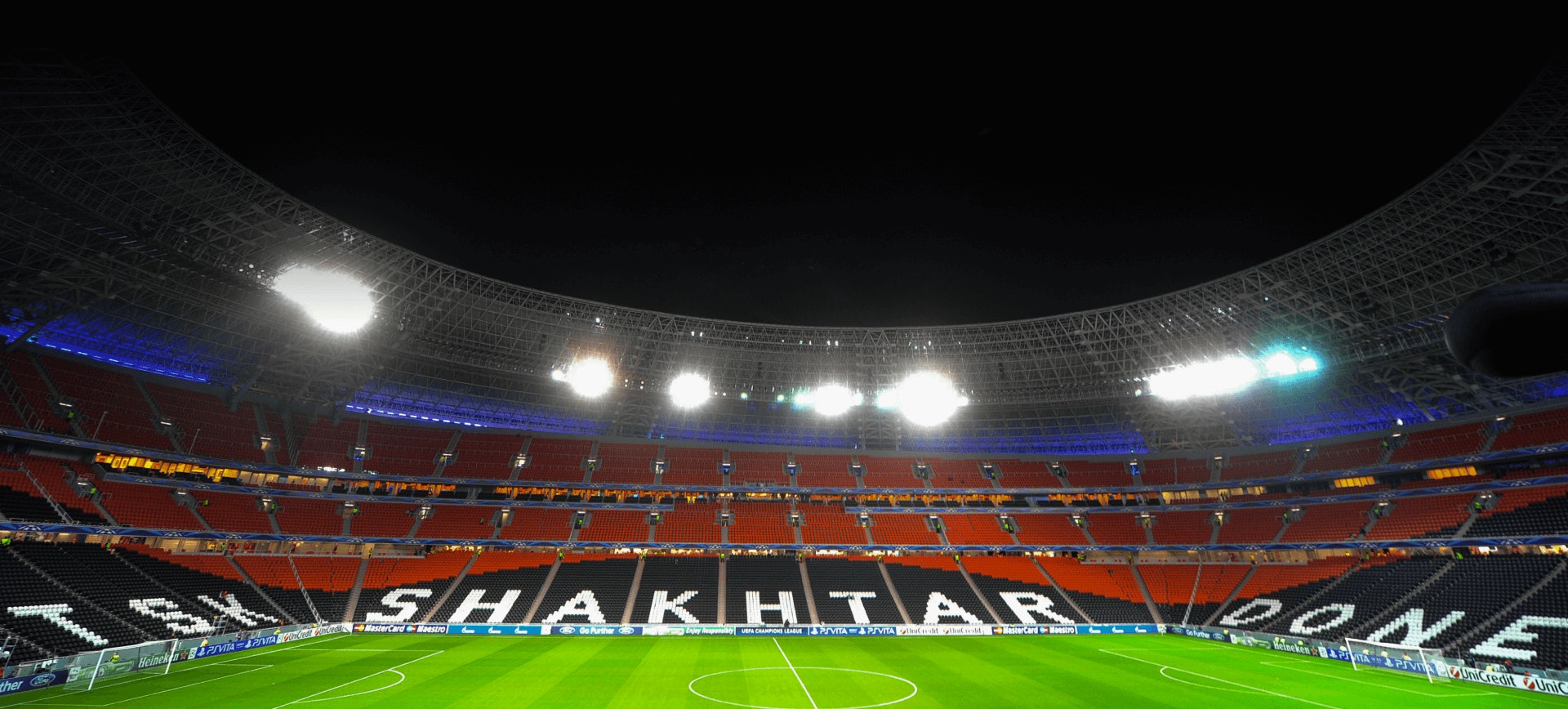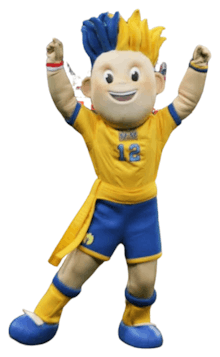 Photo by Roger Gorączniak via Wikimedia Commons🡥
Slavek and Slavko — official mascots of the Championship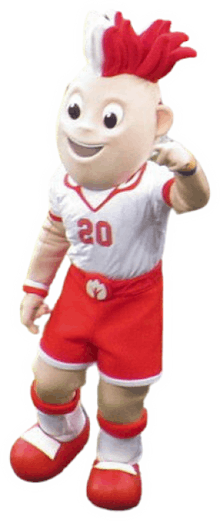 Photo by Ilya Yakovlev via Wikimedia Commons🡥
Swimming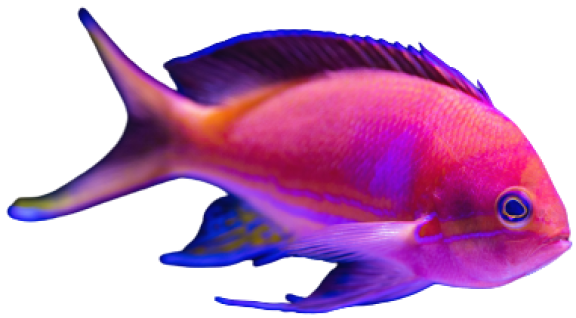 Yana's nickname is Goldfish
When you realize that you've won the 4th gold Olympic medal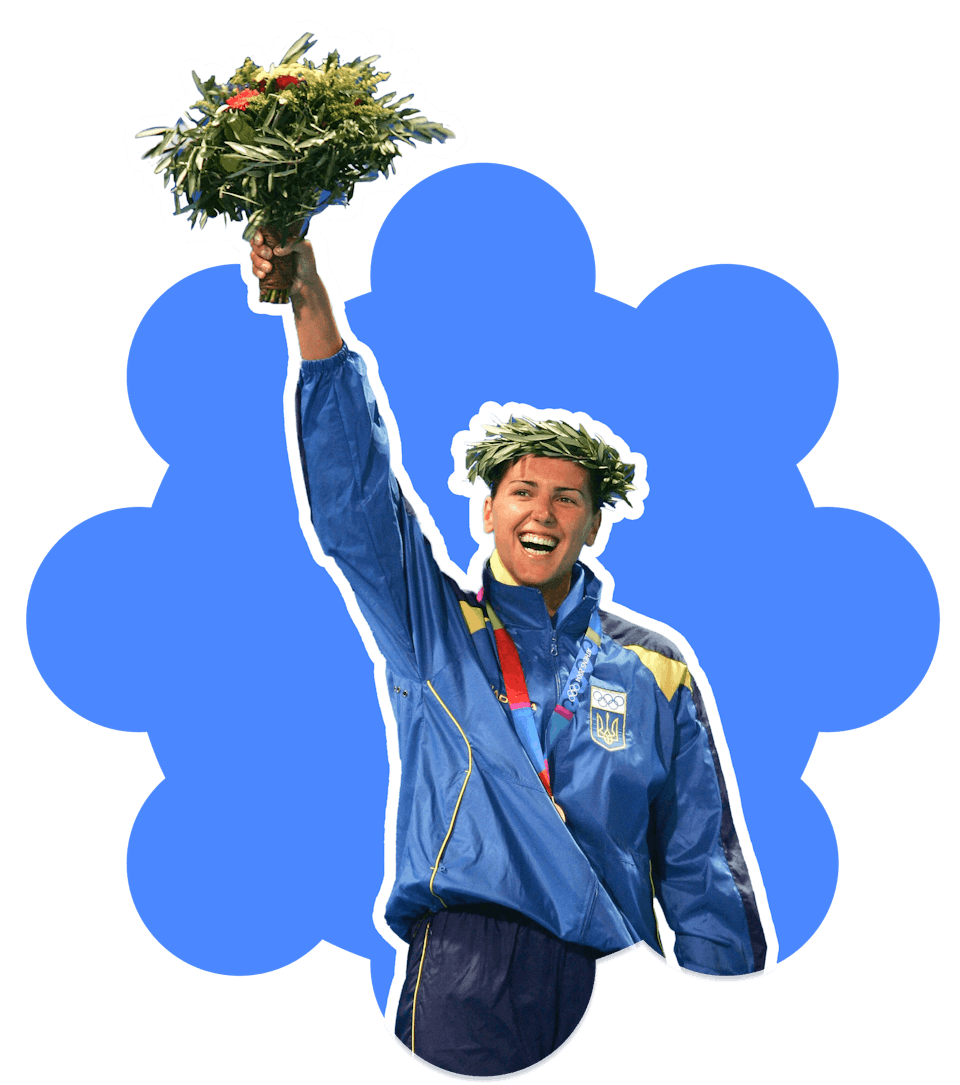 Yana Klochkova
Yana Klochkova is a Ukrainian swimmer who has won 4 gold and 1 silver Olympic medals. She became a Merited Master of Sports in 1998, was awarded the title of Hero of Ukraine in 2004, and became the most frequently awarded Olympic Champion from Ukraine.
Yeahhh, it's an incredible world record!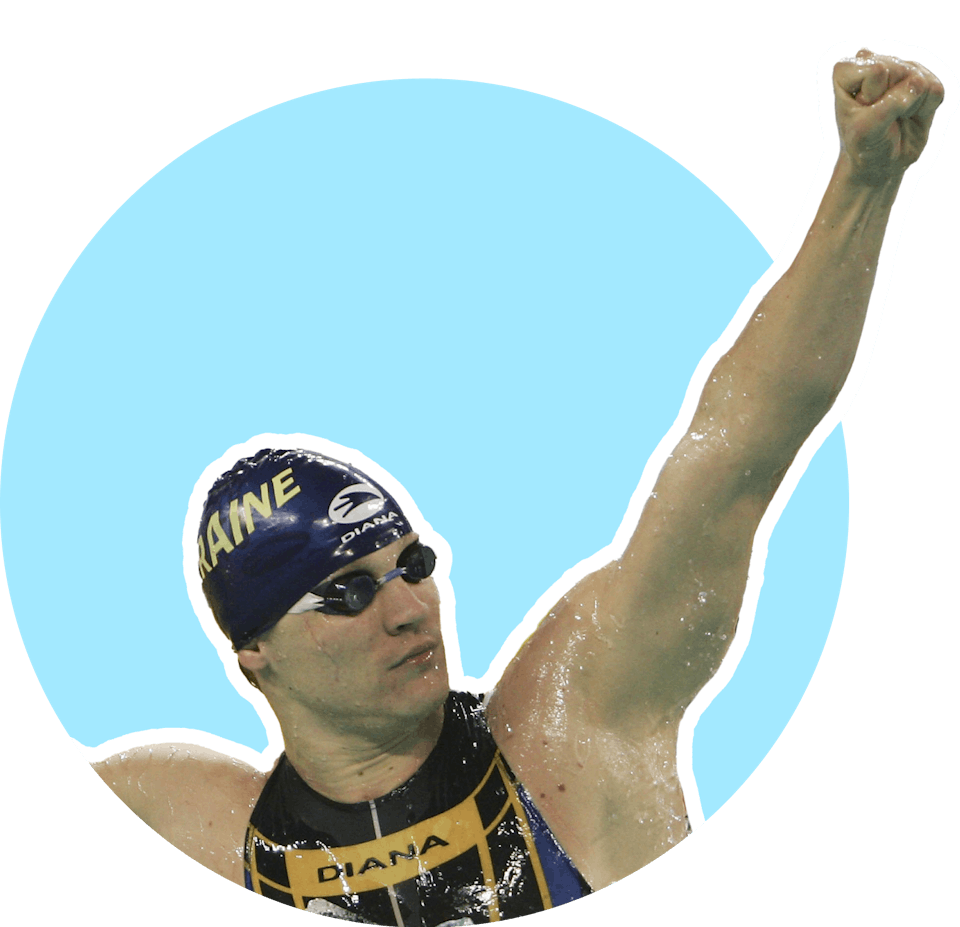 Oleh Lisohor
Oleh Lisohor is a Ukrainian record-breaking swimmer. He beat the world record in the 50-meter breaststroke, long course, with 27.18 seconds. More to say, Oleh has two world titles in the 50-meter breaststroke, of 2001 and 2007.
Chess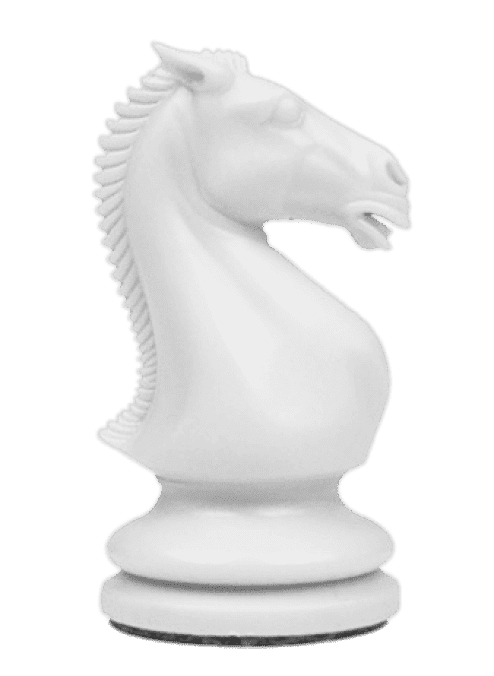 Ruslan Ponomariov
Ruslan Ponomariov is a Ukrainian chess grandmaster who was a FIDE World Chess Champion from 2002 to 2004. He reached quarter-final in 2007, ranked second at the 2005 Chess World Cup, the 2009 Donostia Chess Festival, and 2009 Chess World Cup.
FIDE World Chess Champion
The youngest World Chess Champion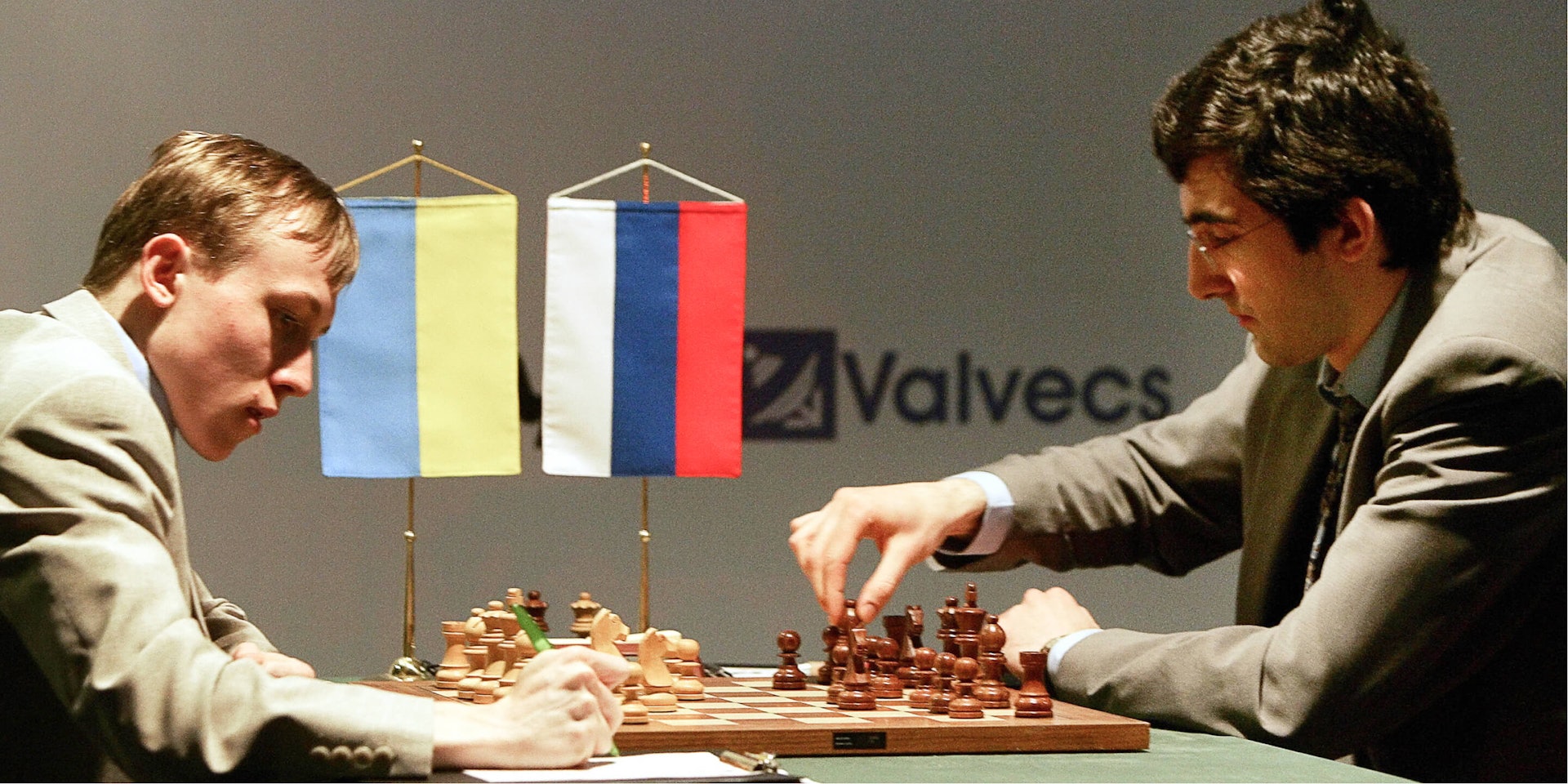 Paralympics
The Most Progressive Country
Since 1996, Ukraine has been competing as an independent country. Our athletes have won 67 gold, 69 silver, and 92 bronze medals (238 in total), making Ukraine 23rd on the all-time Paralympic Games medal table, 44th in Atlanta in 1996, and 3rd in Rio in 2016.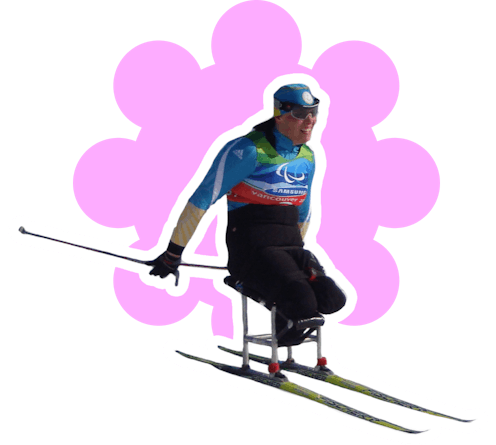 Five-time Paralympic Champion Olena Iurkovska
Photo by Clayoquot via Wikimedia Commons🡥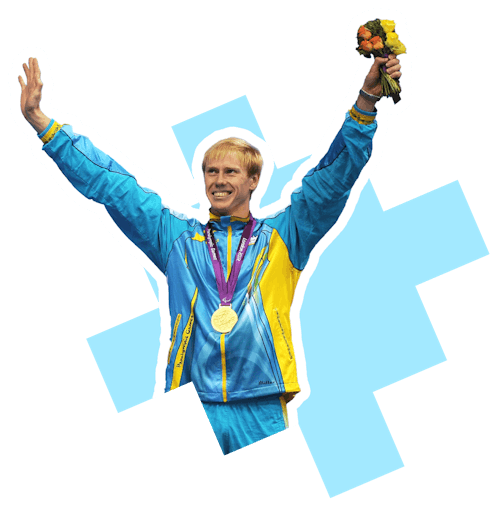 Eight-time Paralympic Champion Maksym Veraksa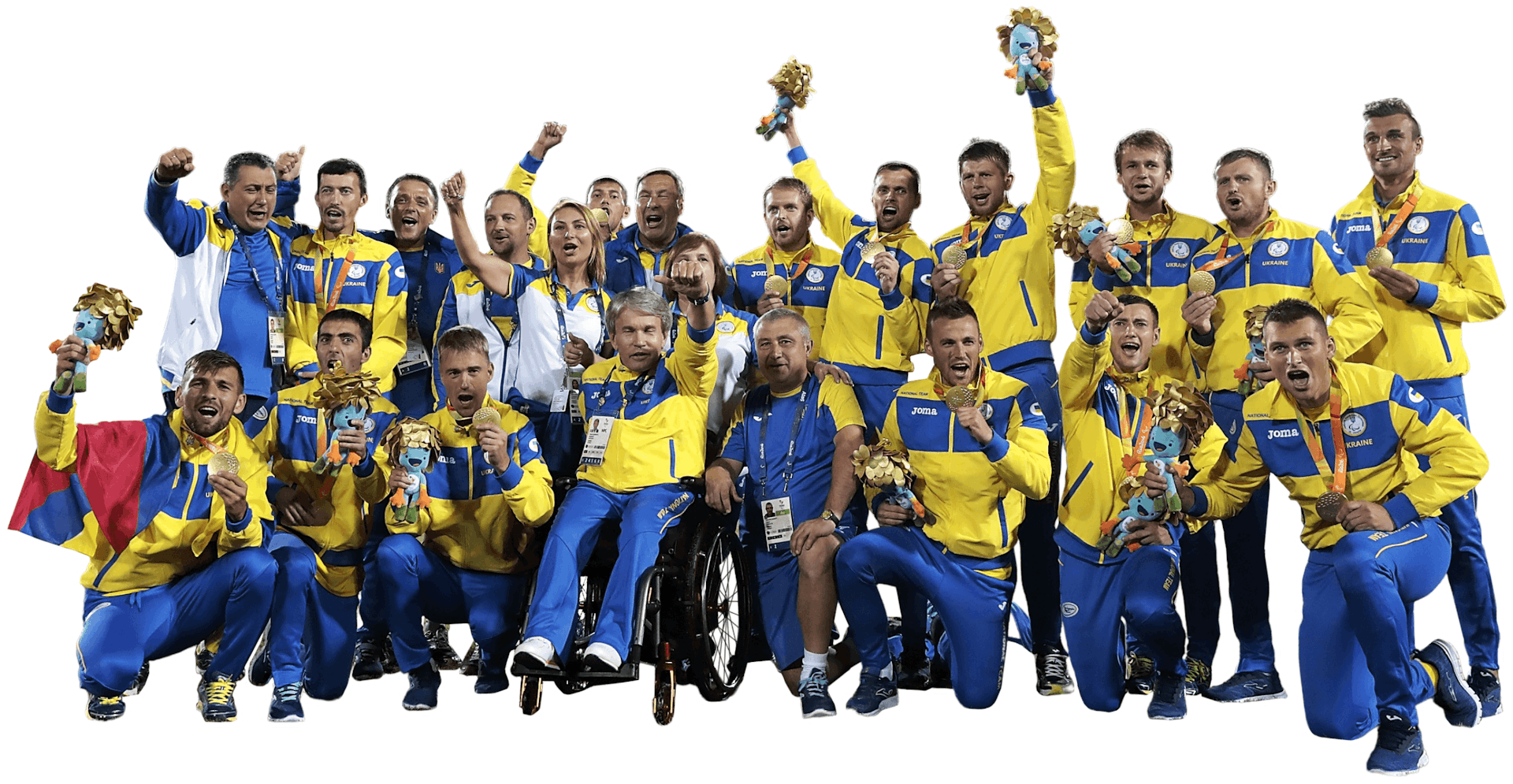 Won six consecutive IAAF World Championships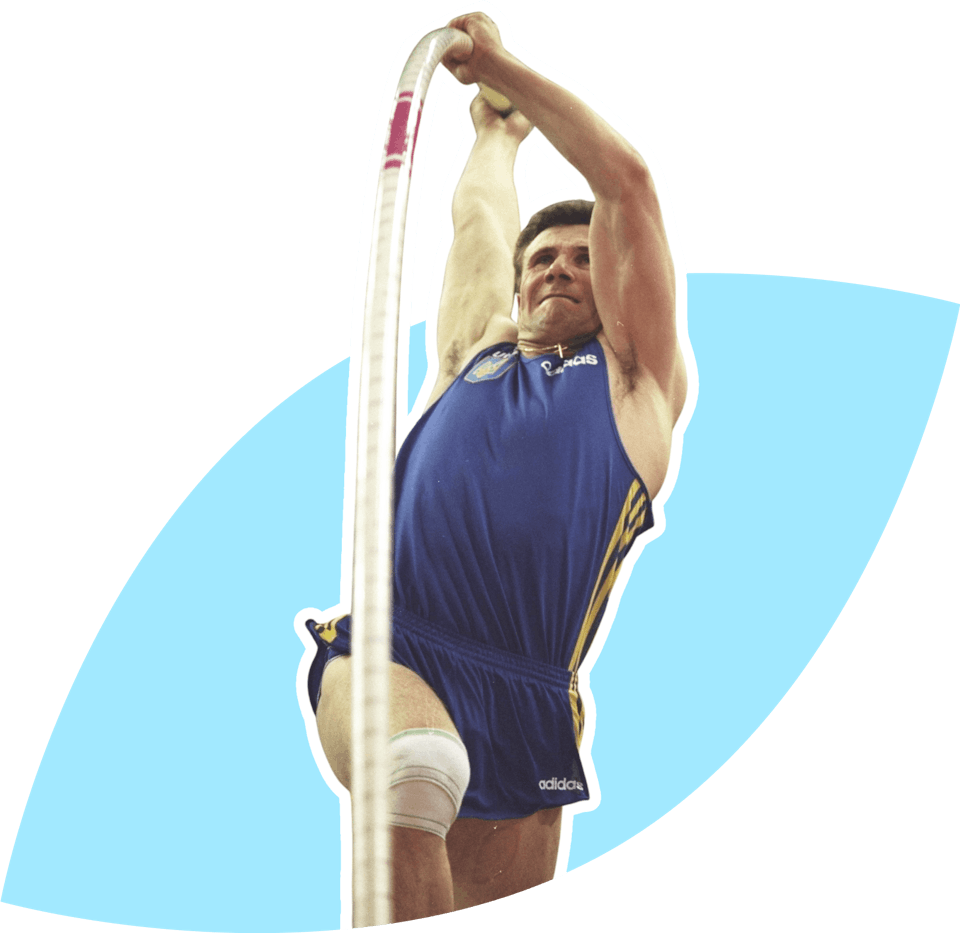 Pole Vault
Serhii Bubka
Serhii Bubka is a Ukrainian six-time IAAF world pole vault champion, he has won 6 consecutive IAAF World Championships, an Olympic gold medal, and broke the world record for men's pole vault 35 times, was first to clear 6.0 meters and 6.10 meters.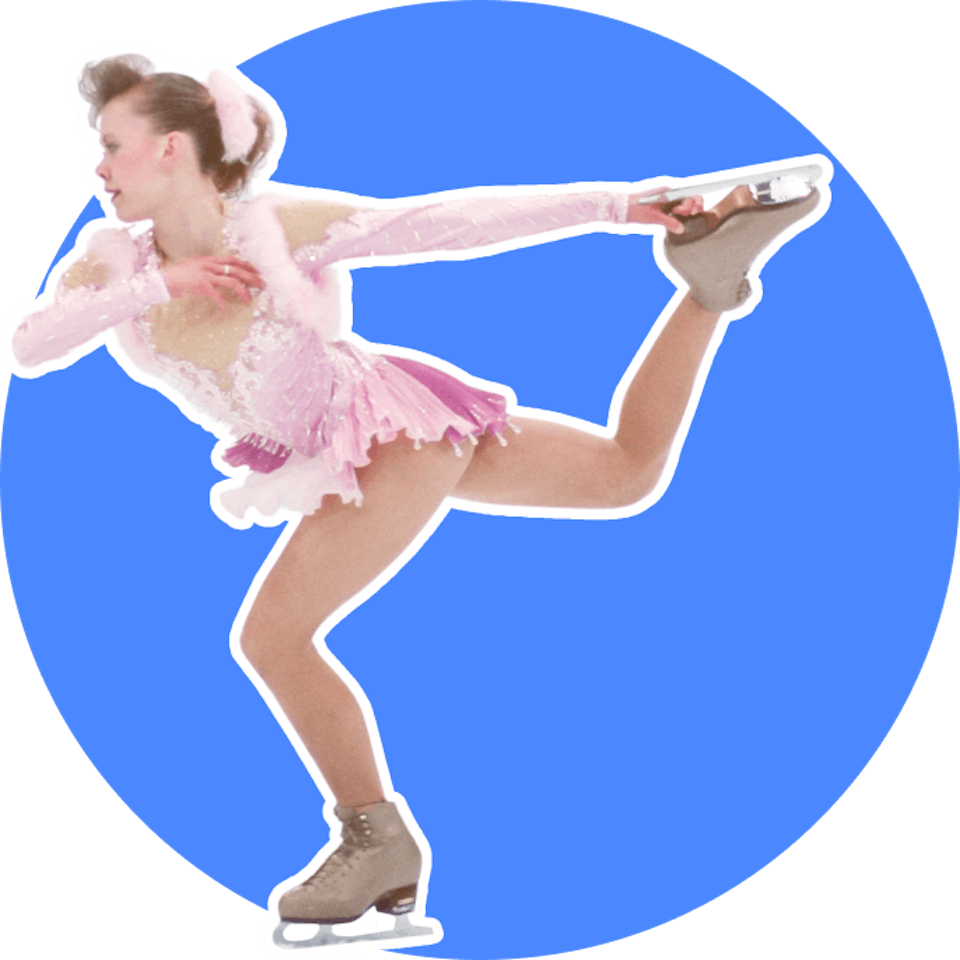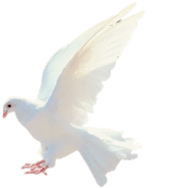 Watch how Oksana is lighting up the ice!
Figure skating
Oksana Baiul
Oksana Baiul, a Ukrainian figure skater, won an Olympic gold medal in women''s figure skating during the 1994 Winter Olympics in Lillehammer, Norway. She was 16. Called "The Swan of Odesa", she became the most popular skater.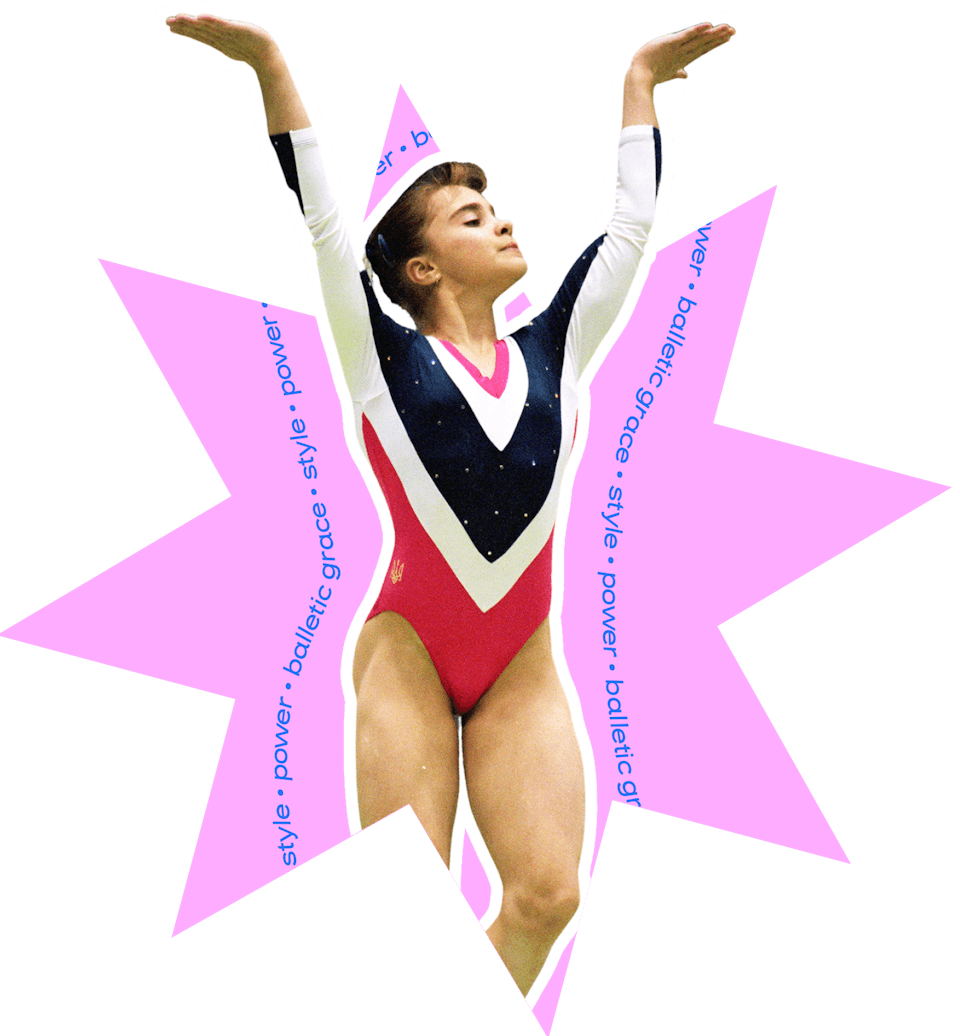 Gymnastics
Lilia Podkopayeva
Ukrainian gymnast Lilia Podkopayeva became the world champion in 1995 and the Olympic floor exercise champion in 1996. She was known for combining power, style, and ballet grace during her performance.
Climbed all eight-thousanders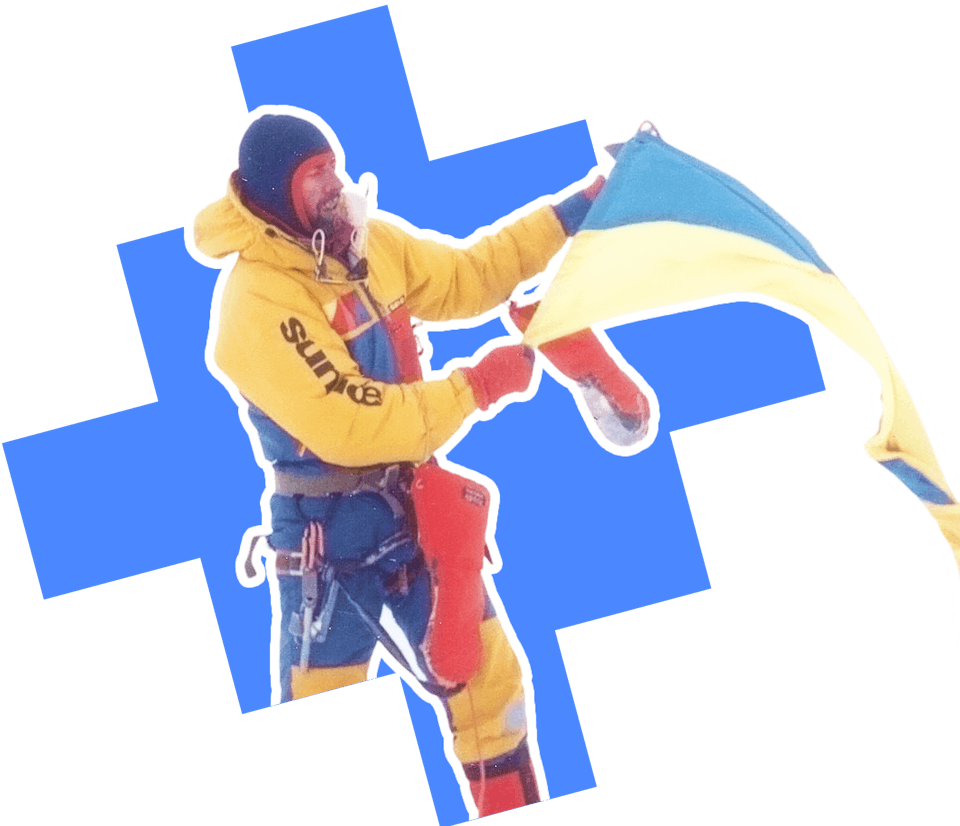 Alpinism
Vladyslav Terzyul
Vladyslav Terzyul, a Ukrainian alpinist, has become one of the top world high-altitude mountaineers and is considered the first Ukrainian to reach all eight-thousand-meter peaks.
5 Uni
corn
Star
tups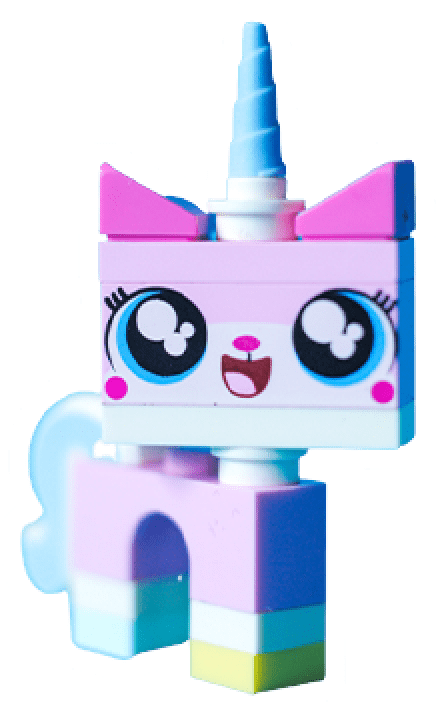 Ukraine has 5 unicorn startups: GitLab, Grammarly, Bitfury, Genesis, and people.ai. These companies have experienced rapid growth and have already achieved a market capitalization of more than $1 billion.
But that's just the beginning!
Yippee! Our first Ukrainian unicorn startup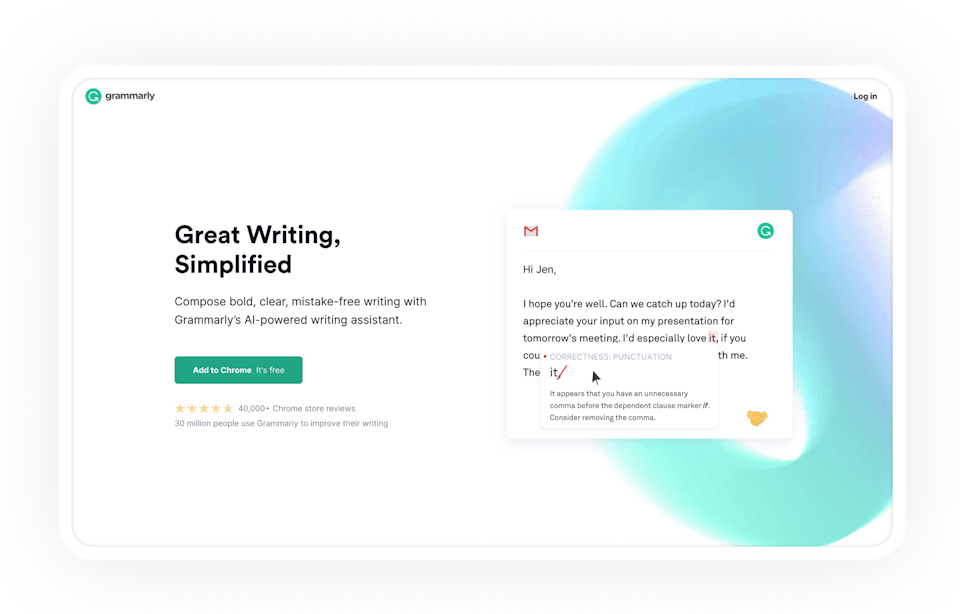 Grammarly
Grammarly is a Ukrainian US-based company called a 'Ukrainian unicorn' for reaching a $1B valuation.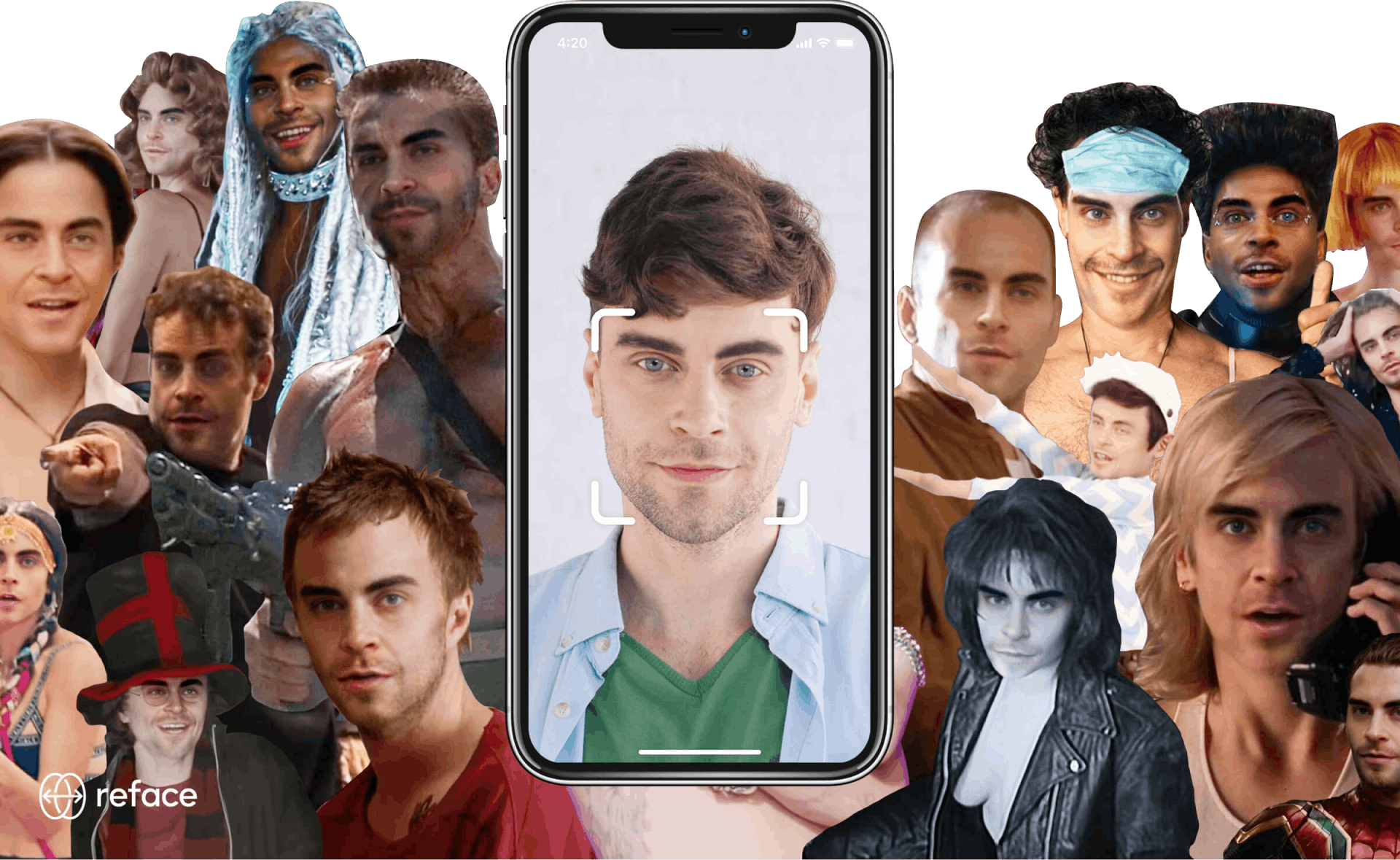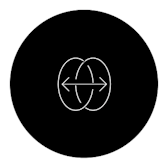 Reface
Reface is a Ukrainian A.I. application making faces look like those of celebrities and movie characters in seconds. Reface has become #1 in the U.S. AppStore, getting ahead of trend giants such as TikTok, Netflix, Hulu, and Disney.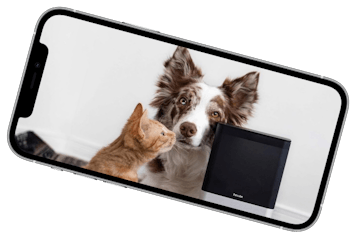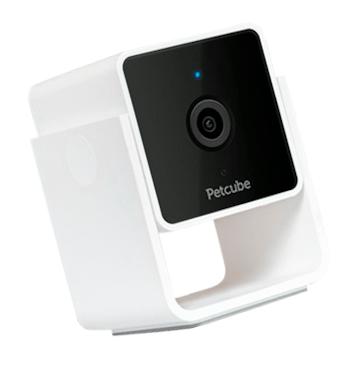 Trying to figure out where the red dot is coming from🤔 #CaughtOnPetcube
📹: kittycashtam (via Instagram)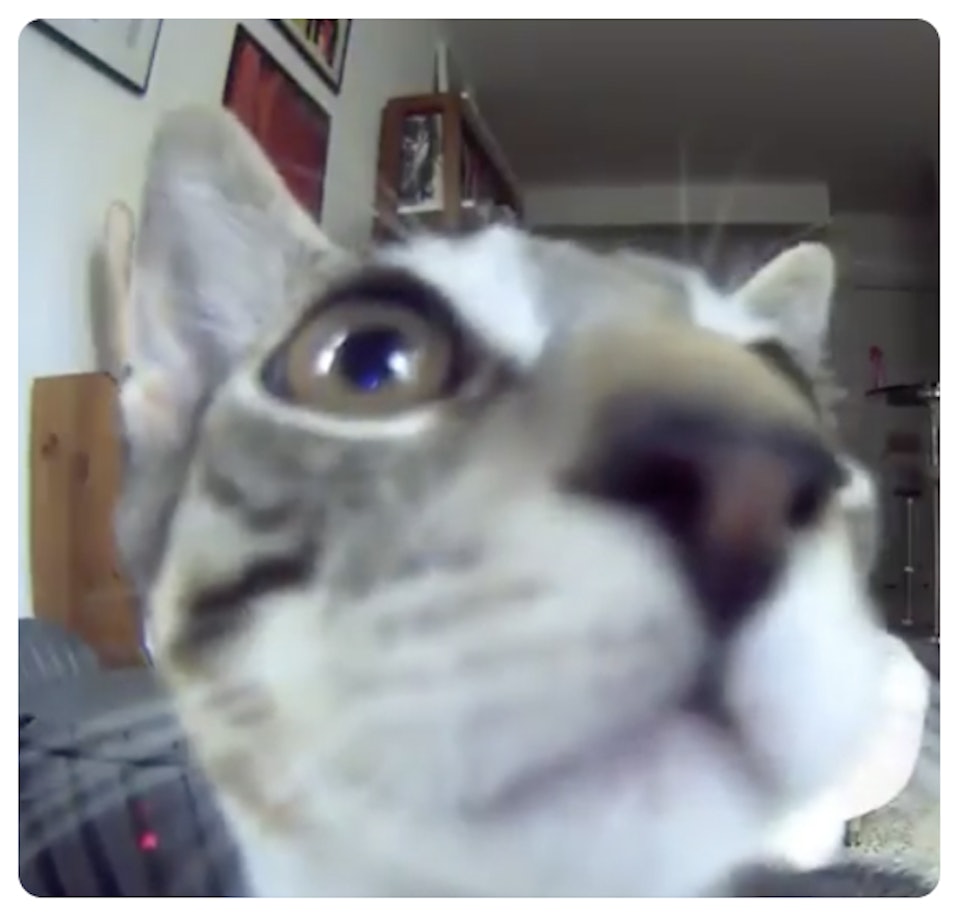 Petcube
Petcube is a Ukrainian hard- and software pet-product startup. It has been among the top 3 pet cameras in the world according to one of the biggest U.S. pet product reviews.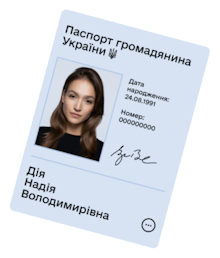 Whooo! This is something — all the country in one app :)
E-passport that is valid in Ukraine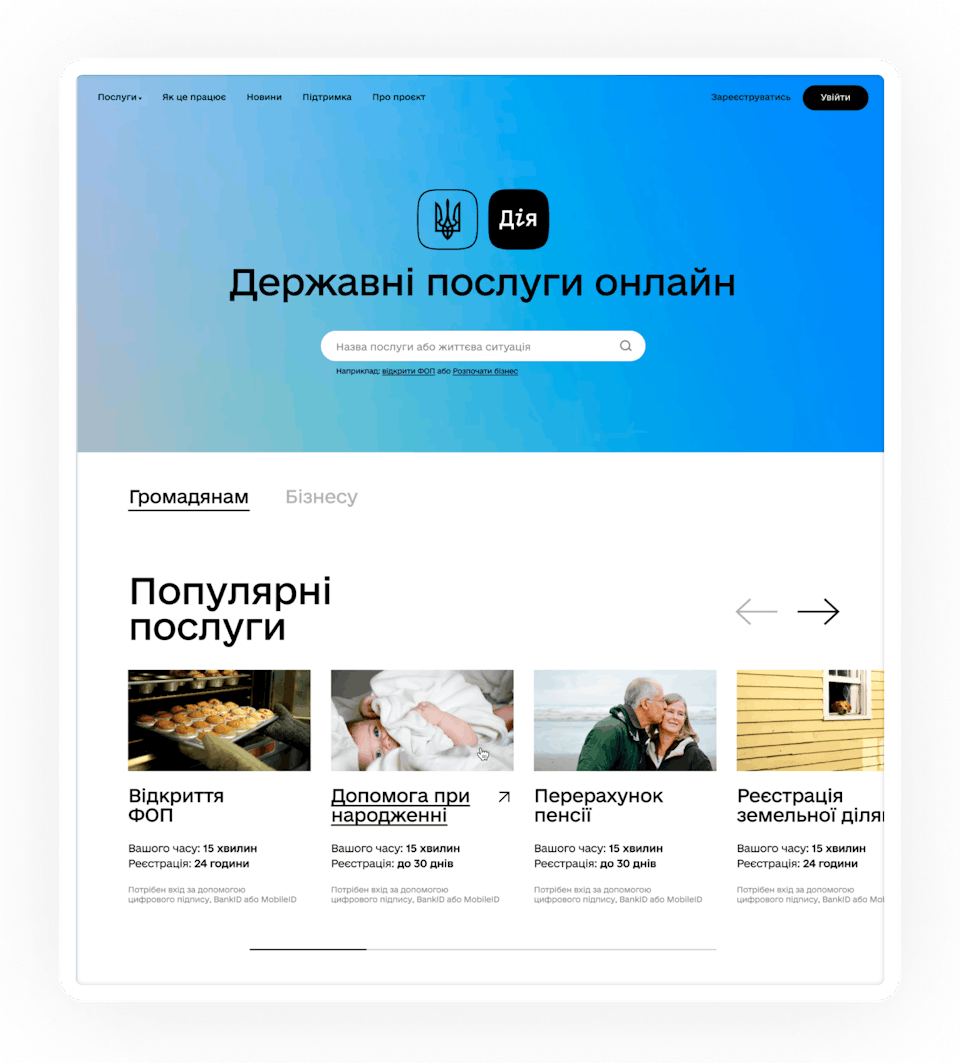 Diia app
Diia is a Ukrainian web-based mobile application and an e-service with over 6 million users for managing digital documents through the smartphone with identification and sharing options.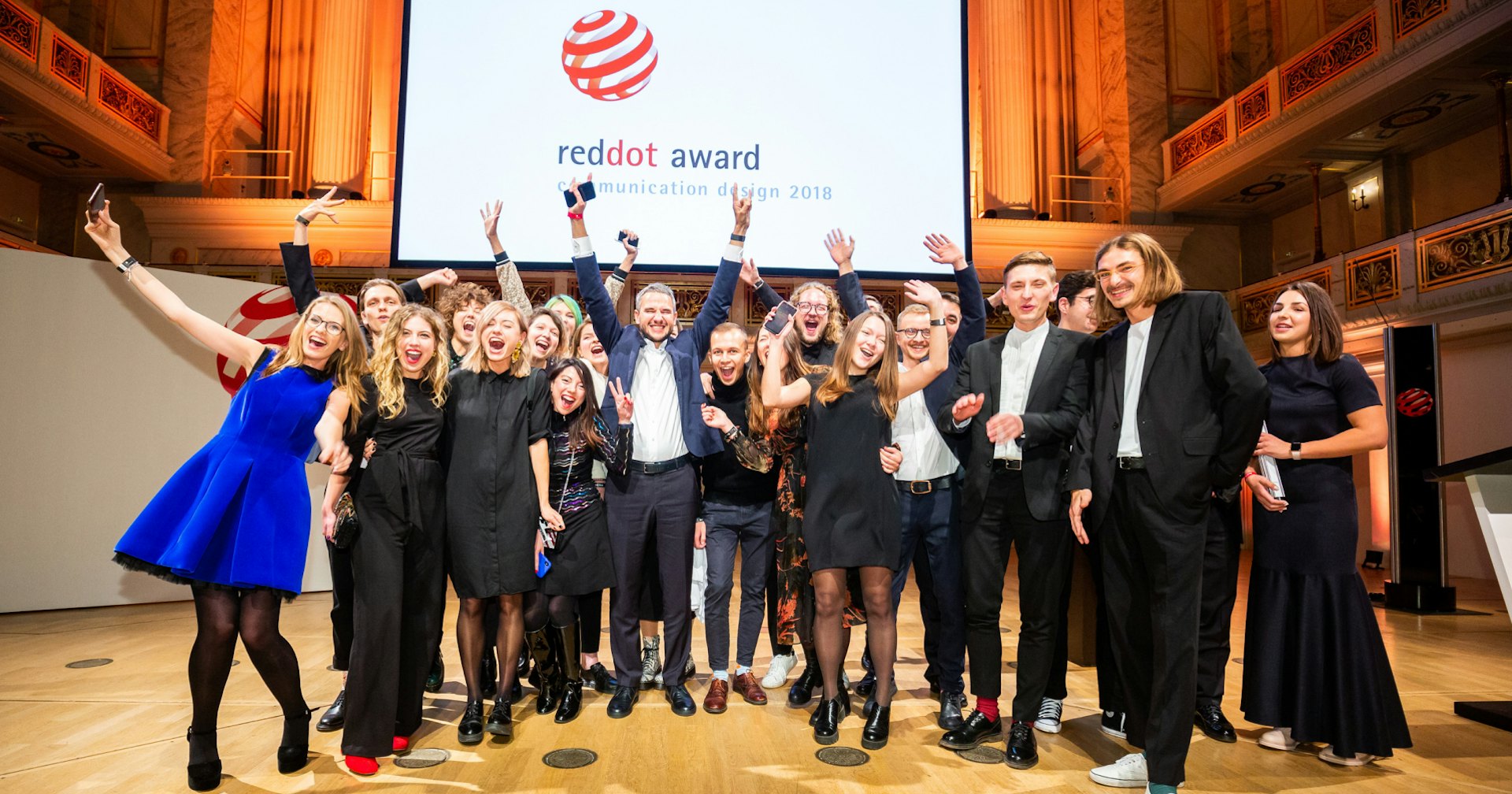 The most effective independent agency in the world according to Effie Index!
Banda Agency
Banda is a Ukrainian creative agency that has received 6 Red Dot Awards in 2019 and won Effie Awards as the most effective independent agency in the world.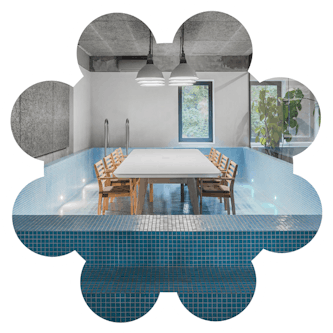 Photo by Yevhenii Avramenko
So exquisite, you fall in love at first sight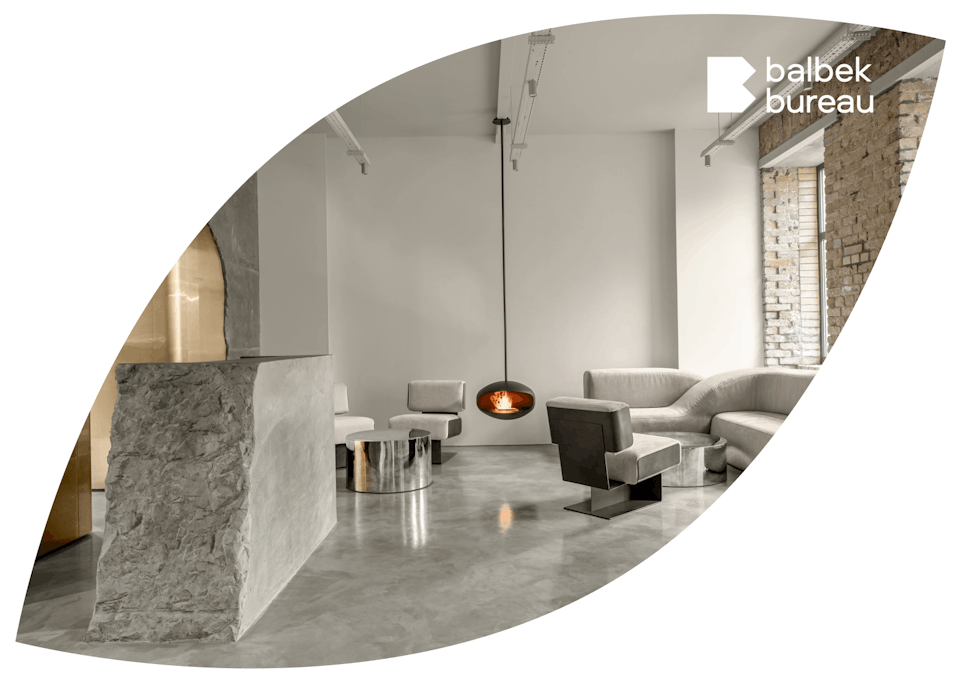 balbek bureau
Slava Balbek is a Ukrainian architect, founder, and CEO of balbek bureau, an architecture and interior design workshop. The studio has won multiple international awards, including Hospitality Design Awards in 2021, Interior Design's Best of Year Awards and Architecture MasterPrize in 2020, International Design Media Award in 2019. Slava Balbek has been selected the Best of Year Rising Star in the Designer category.
Haute Couture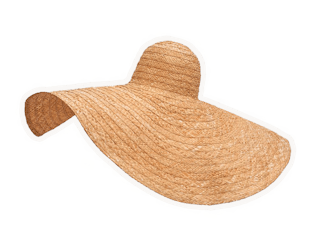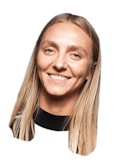 The coolest jeans from a Ukrainian designer!
Ksenia and Anton Schnaider are the founders of the brand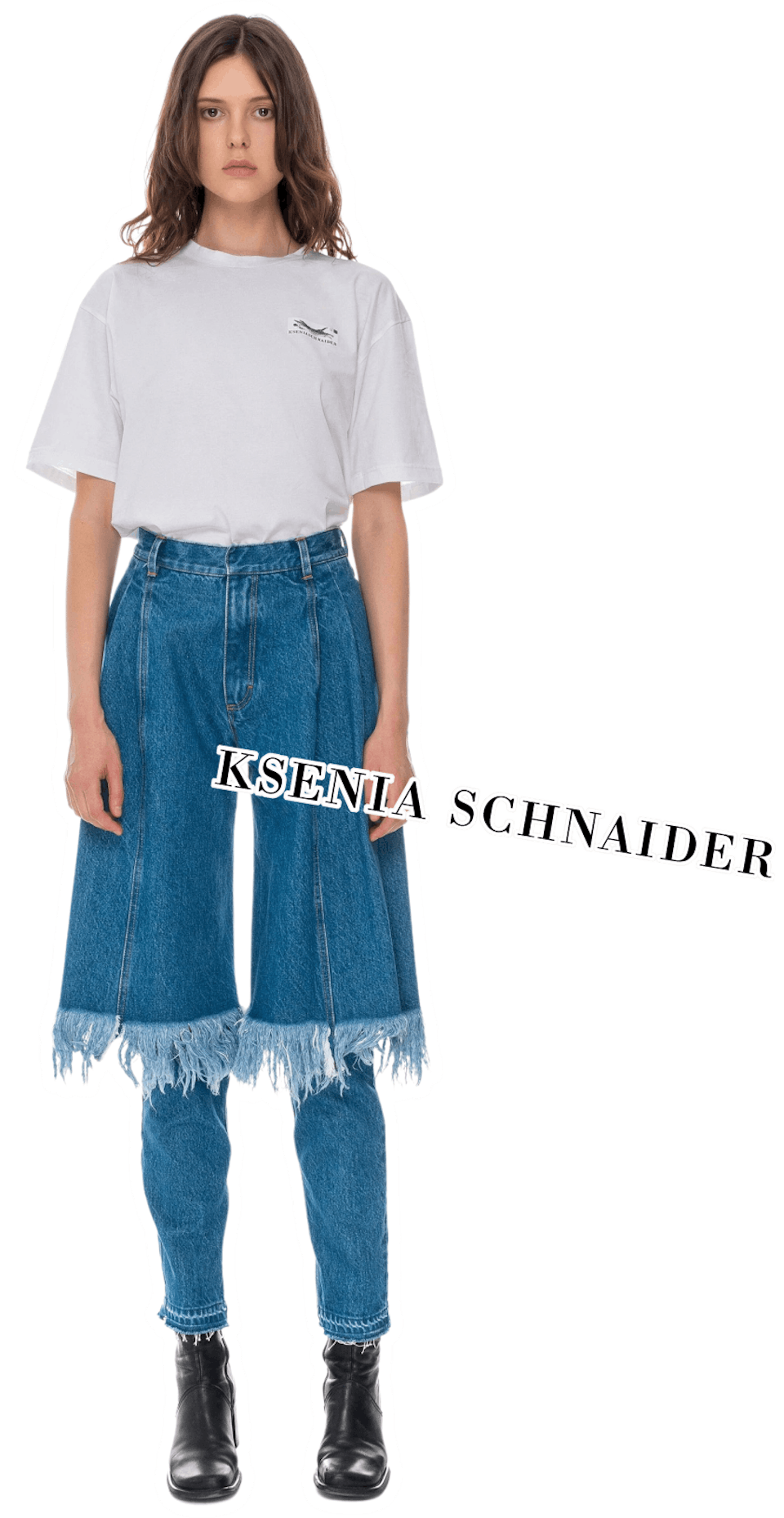 KSENIA SCHNAIDER
KSENIASCHNAIDER is a Kyiv-based contemporary brand. Established in 2011, it has gained worldwide recognition in 2016 with the invention of demi-denims. The model presupposes a combination of culottes and skinny jeans. The brand is often spotted on the world's A-list celebrities such as Bella Hadid, Dua Lipa, Coco Rocha, etc.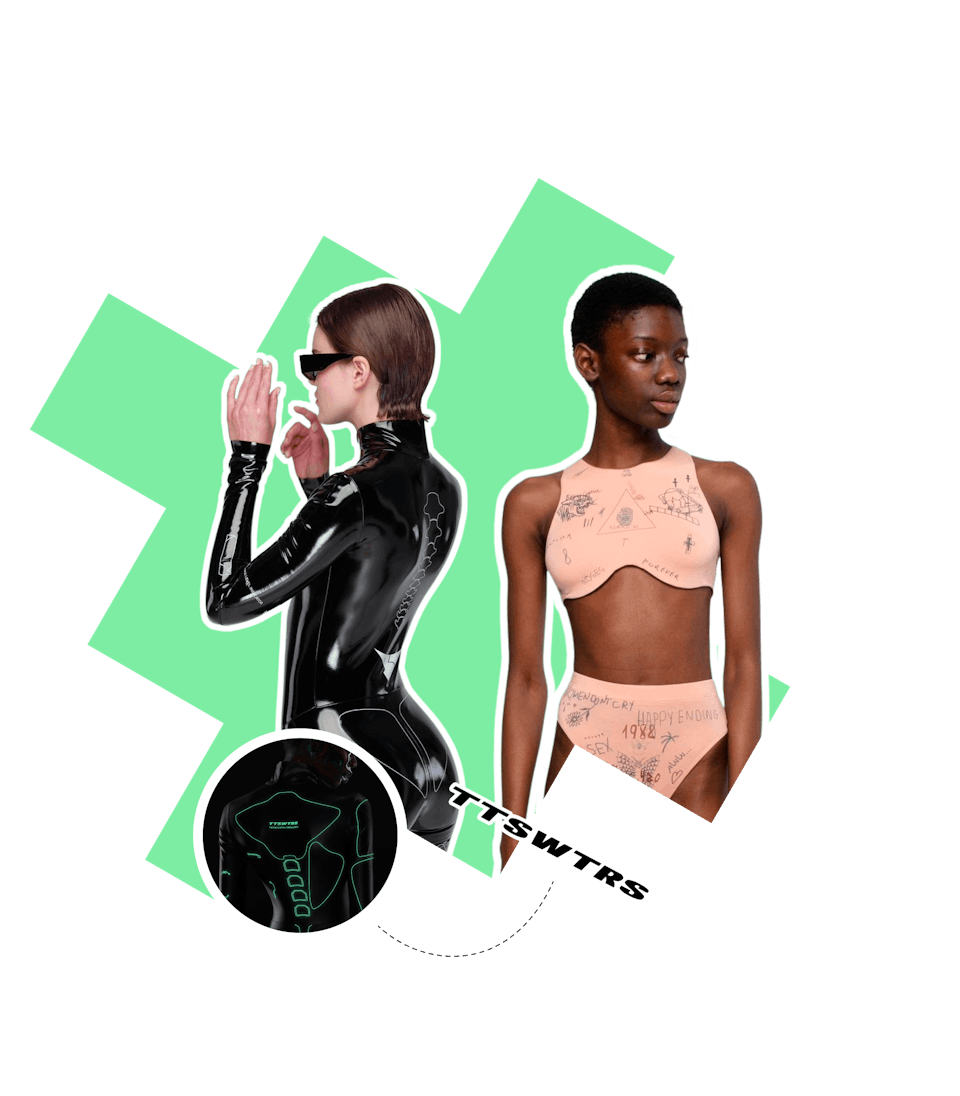 TTSWTRS
This Ukrainian brand was founded in 2013 by the stylist, fashion editor, and costume designer Anna Osmiekhina. It has grown into a world-famous phenomenon worn by Nicki Minaj, Kourtney Kardashian, and other celebrities.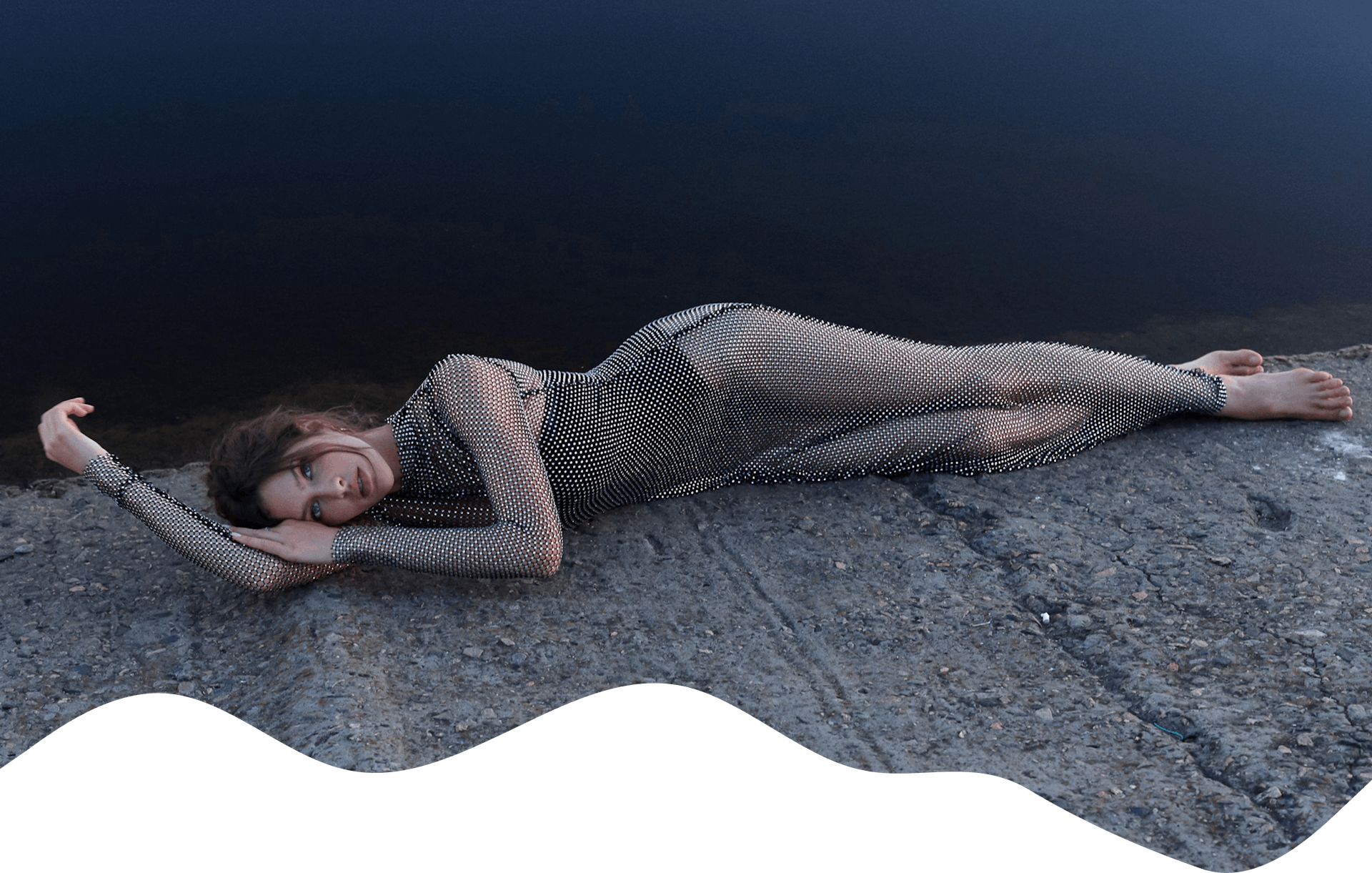 Gigi Hadid is wearing GASANOVA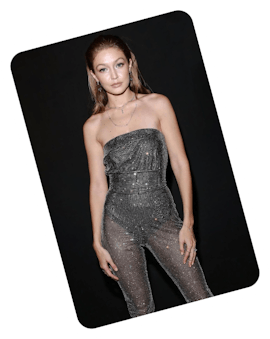 Kourtney Kardashian in GASANOVA's dress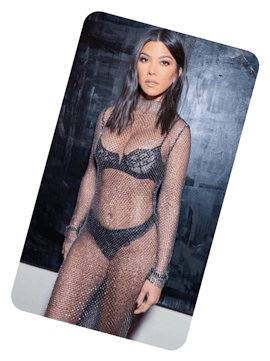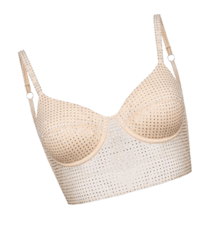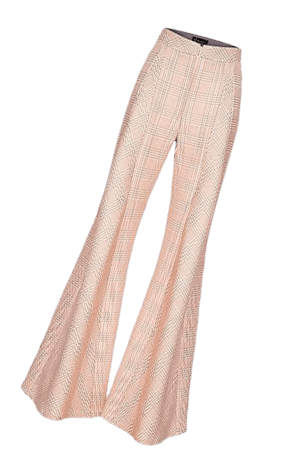 GASANOVA
Elvira Gasanova is a Ukrainian fashion designer, the head designer of the GASANOVA brand since 2013. Being bold and creative is in the brand's DNA. Elvira always works only with extraordinary fabrics and looks for unusual forms. Elvira has dressed the TV star Kourtney Kardashian and the supermodel Gigi Hadid.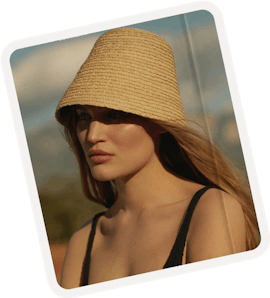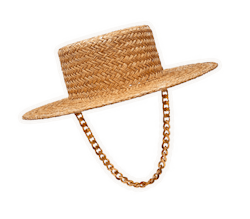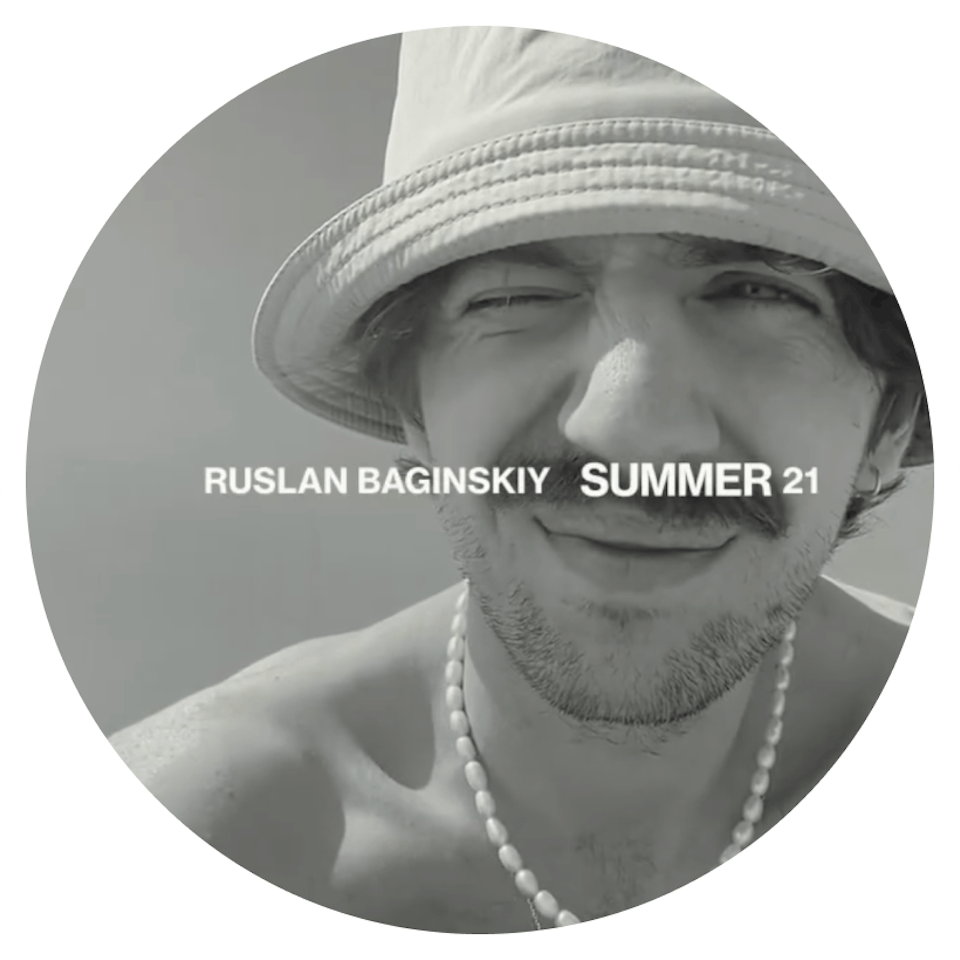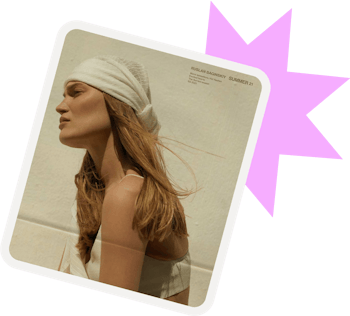 Oversized straw hat from the new collection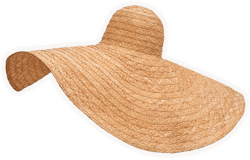 RUSLAN BAGINSKIY
Ruslan Baginskiy is a Ukrainian fashion and couture headwear designer bold enough to experiment with traditional forms creating comfortable, practical, but trendy zeitgeist hats for Madonna, Bella and Gigi Hadid, Kaia Gerber, Taylor Swift, and other celebrities.
outer space

A post stamp used in 1995!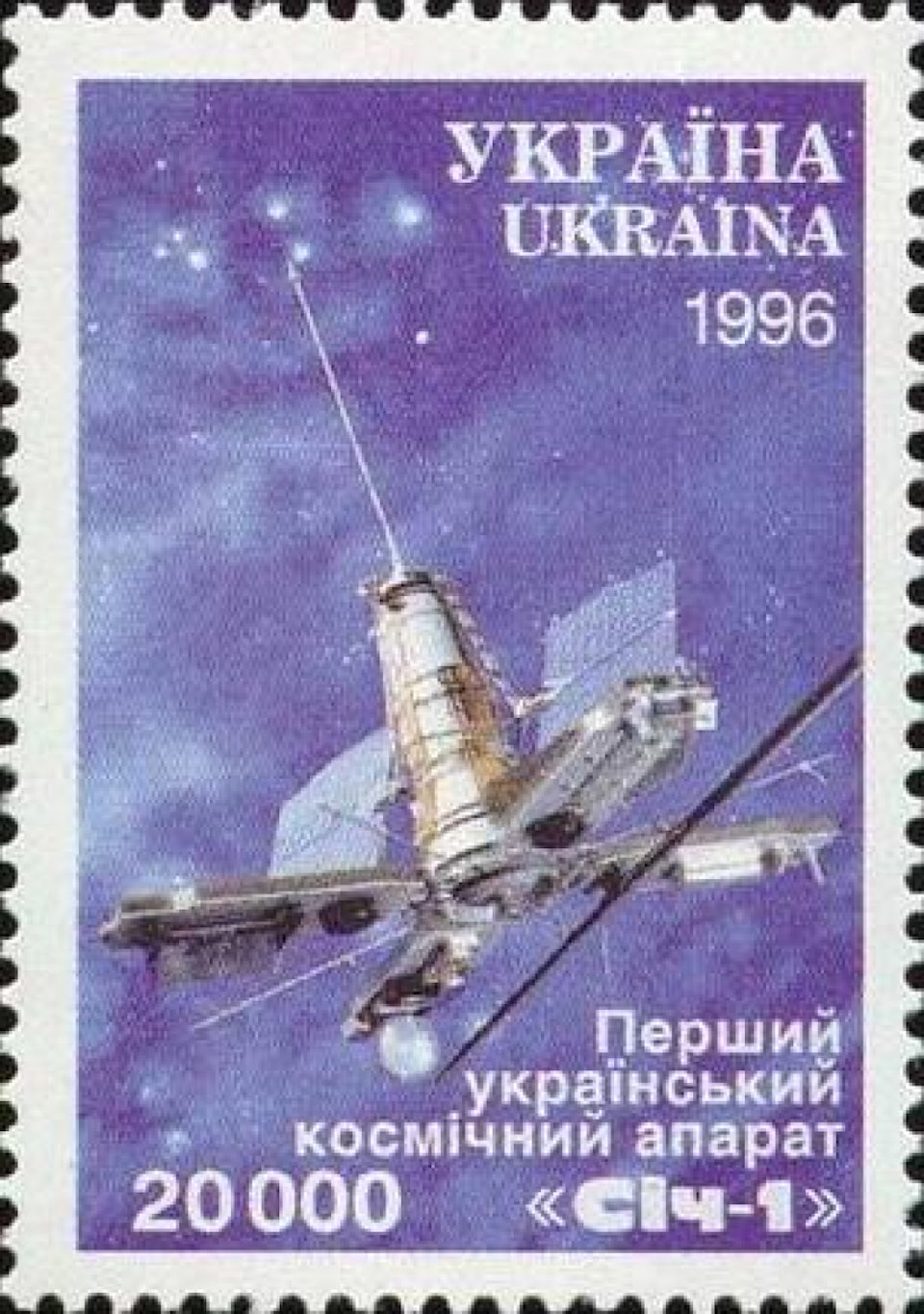 Sich-1
Sich-1 is the first Ukrainian Earth observation satellite launched on August 31 1995 from Plesetsk cosmodrome. It monitored soil pollution, vegetation, ice layers, water bodies, studied the ionosphere and magnetosphere.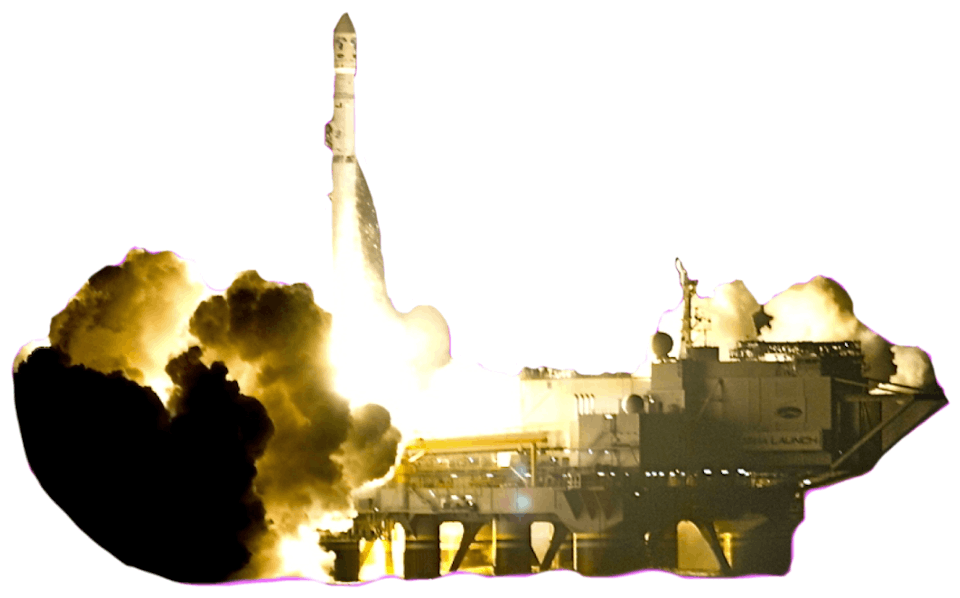 Photo by Steve Jurvetson via Wikimedia Commons🡥
Zenit-3SL rocket
In 1995, Zenit-3SL was launched 35 times with 3 failures only. Zenit-3SL is capable of launching 11 to 15 tons of payload into orbit.
An anniversary coin dedicated to the first launch of Zenit-3SL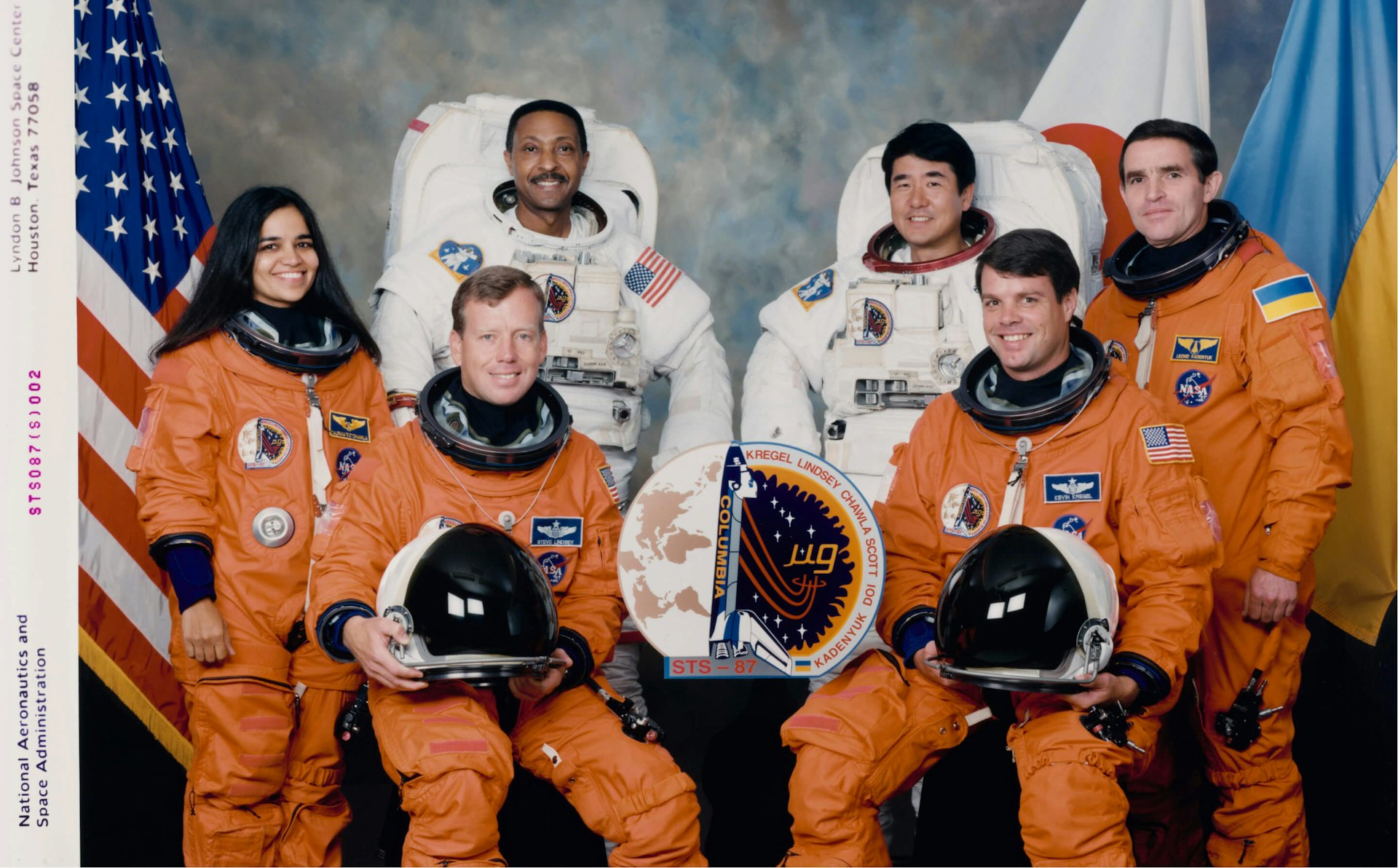 The anthem of independent Ukraine was played in space for the first time during Kadeniuk's flight
Watch how launch happened!
Leonid Kadeniuk
Leonid Kadeniuk was the 1st astronaut in independent Ukraine to fly into outer space for 16 days on the NASA's Space Shuttle Columbia as part of the international mission STS-87.
"The most difficult thing in space was to sleep"
And what about
other discoveries?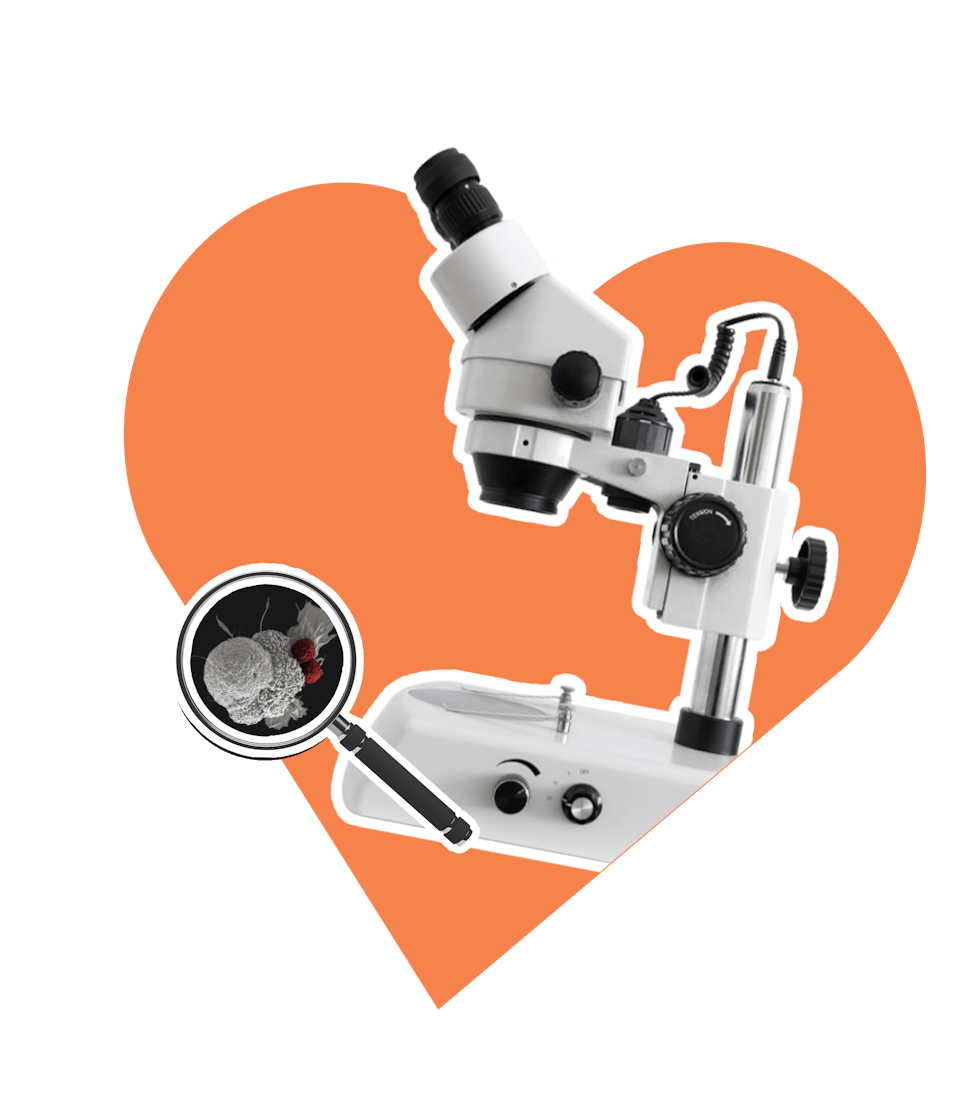 Fight against Cancer
Olha Brovarets, a Ukrainian researcher at the Institute of Molecular Biology and Genetics of the National Academy of Sciences of Ukraine, has identified the reason for pairs of mutated chromosomes to get into human DNA causing such dangerous and fatal diseases as cancer.
This plane can carry up to 250 tons!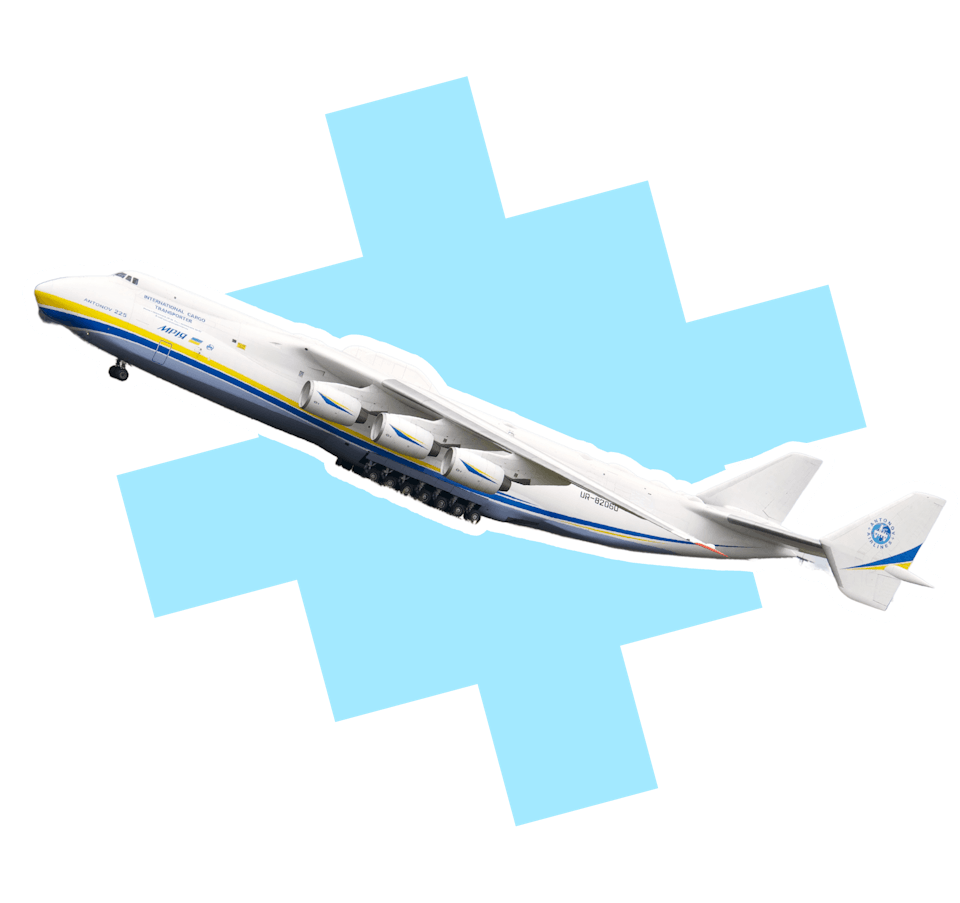 Photo by Piotr Panek via Wikimedia Commons🡥
Watch AN-225 Mriya taking off with the Buran space shuttle
Mriya Aircraft
The Antonov State Enterprise is a Ukrainian aircraft manufacturer best known for designing and building the world's largest transport aircraft, the AN-225 Mriya cargo lifter.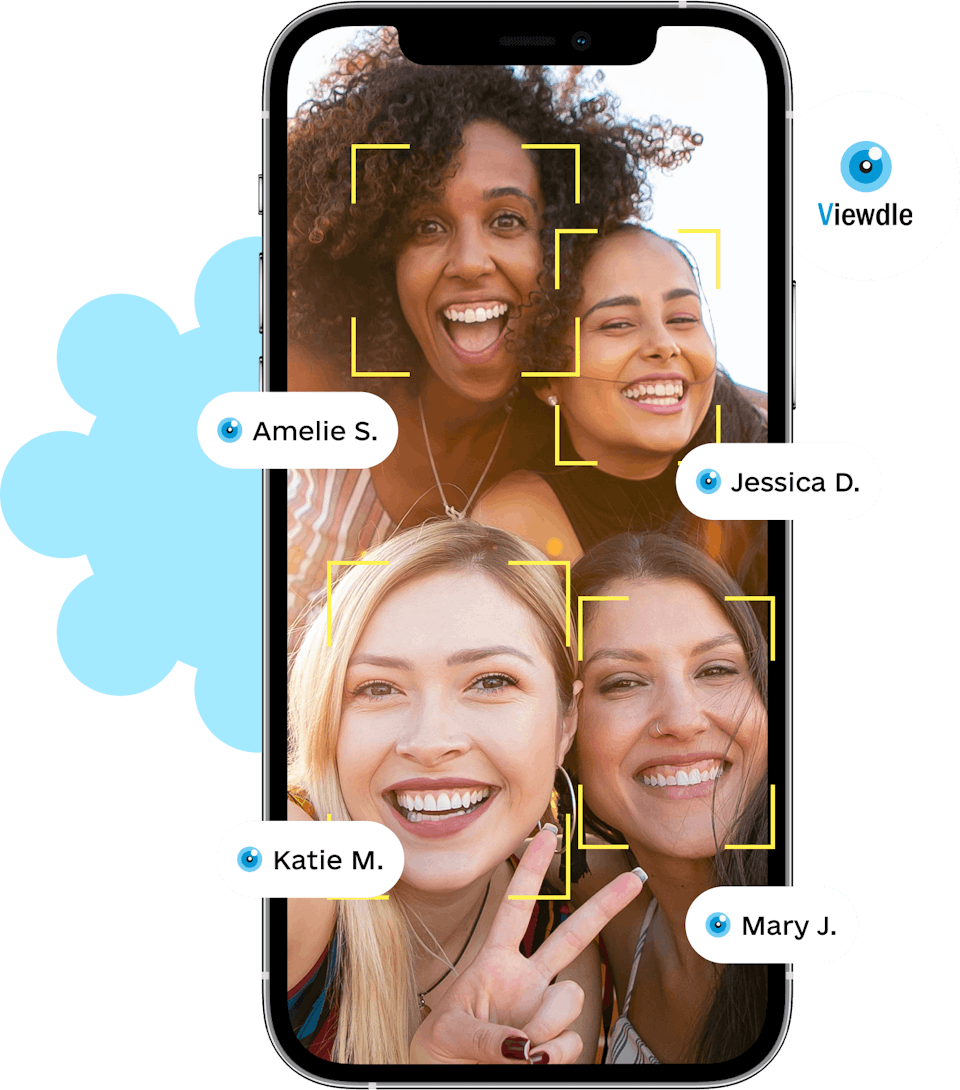 Viewdle
Viewdle is a Ukrainian face-recognition company. It was founded in 2006 by Yehor Anchishkin and Yuriy Musatenko, and bought in October 2012 by Google to enhance Android's augmented reality and face recognition technology.
"Оne of the best inventions of 2012"
Talking Gloves
4 Ukrainian students created gloves that help communicate with people with hearing and speaking disorders without using the body language. The gloves have sensors that understand the body language and translate it into text on a smartphone or transform it into spoken words.
Ukraine has a significant cultural legacy that has been influenced by the cultures of Western Europe and other Eastern European countries. Although these influences are particularly evident in the country's Western and Eastern halves, there is no severe geographical division.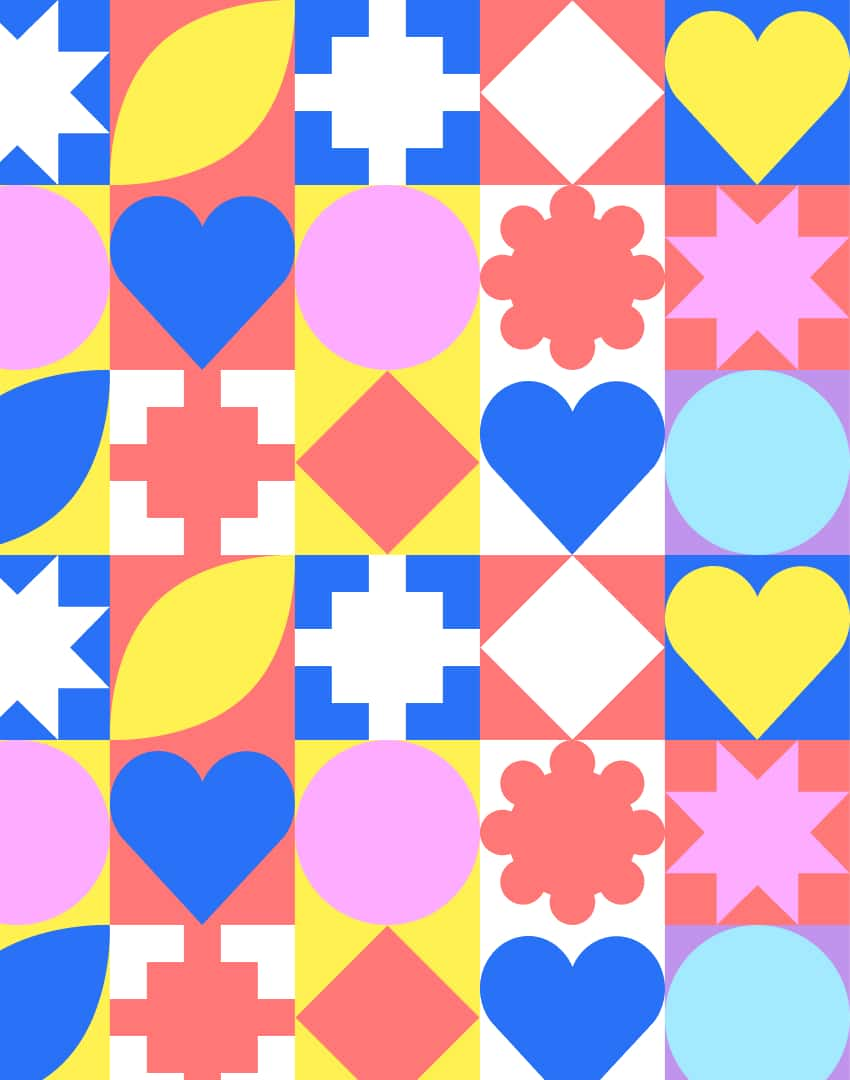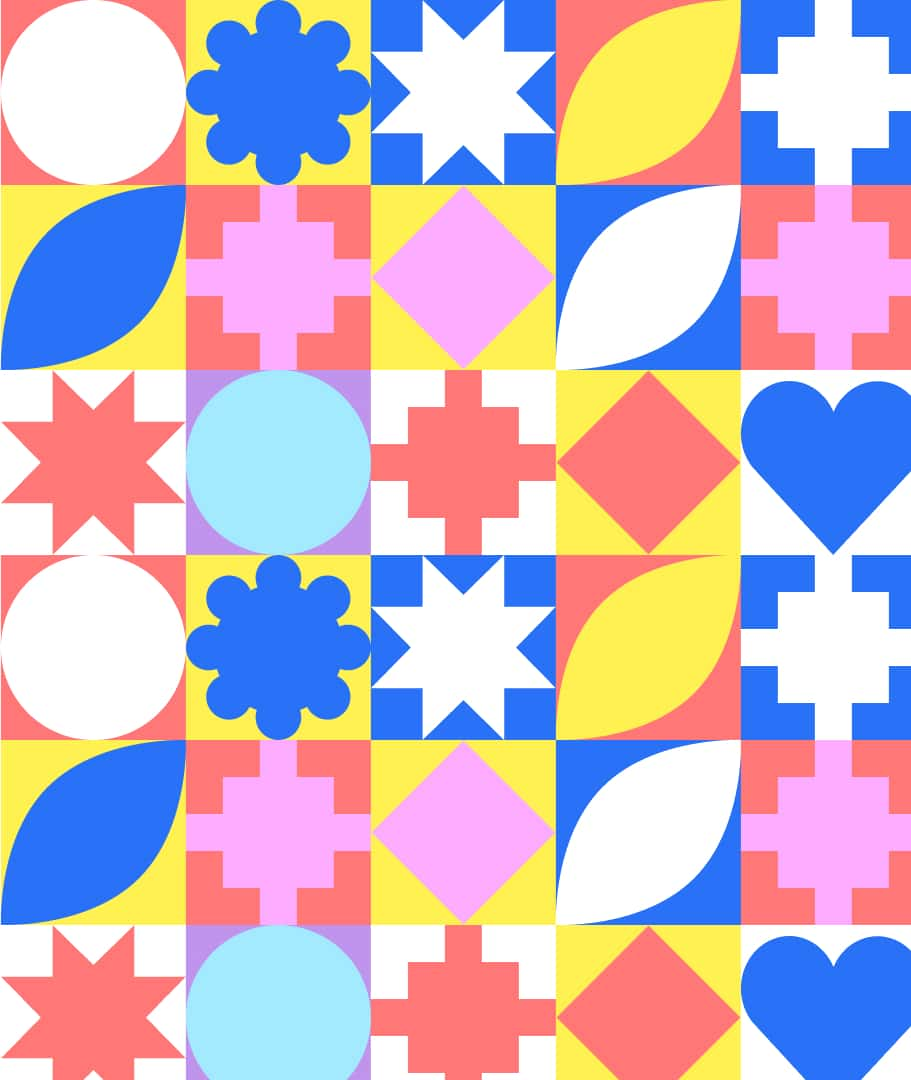 Ukrainian Language
Ukrainian is the official state language of Ukraine with a Cyrillic script. Ukrainian language has 33 letters and 38 sounds, which is a next to perfect proportion for an alphabet.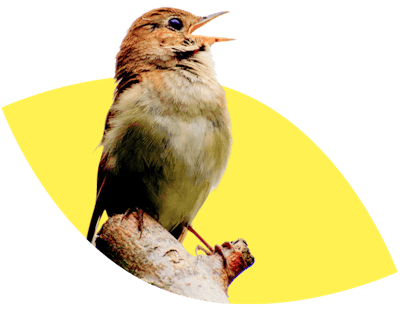 Ukrainian is often referred to as the language of the nightingale
Listen to a Ukrainian folk song by Trio Marenych
Today, the most common vyshyvanka is white. Back in the day, black vyshyvanka was worn exclusively by men, and blue — by older women or little girls.
Vyshyvanka inspired the identity of the 30ua website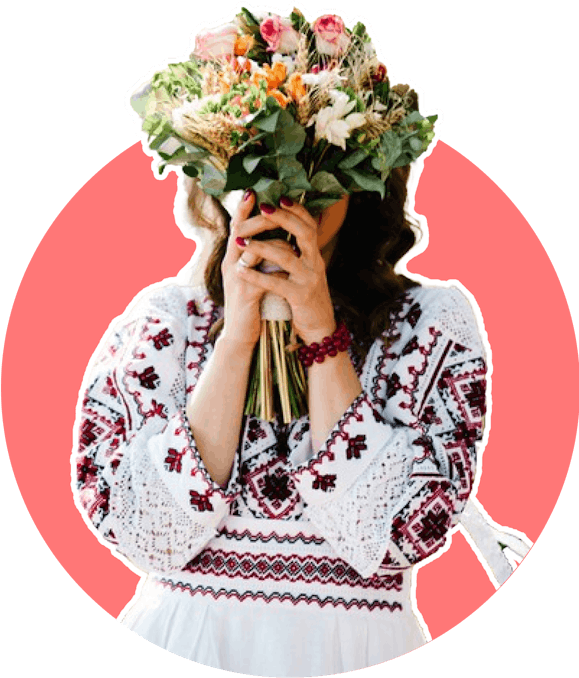 Vyshyvanka
Vyshyvanka is an embroidered shirt, which is a part of the Ukrainian national costume. During Paris Fashion Week 2015, the Ukrainian fashion designer Vita Kin introduced vyshyvanka as a modern Bohemian style that impressed fashion icons like Anna Dello Russo, Miroslava Duma, and Leandra Medine.
Borsch has more than 250 recipes!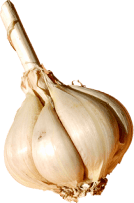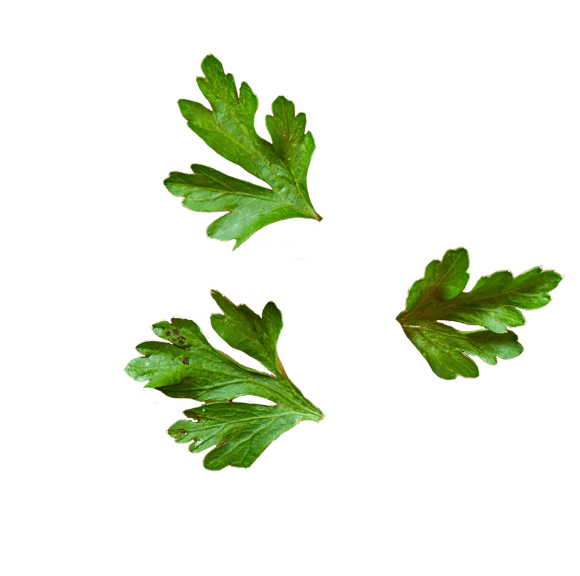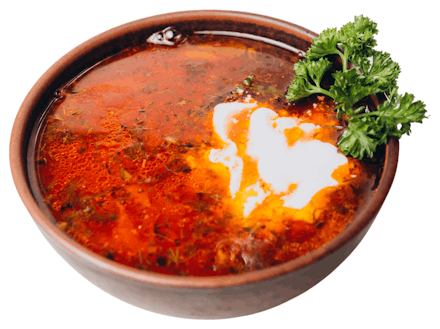 Borsch
Borsch is a traditional Ukrainian soup with beetroot and cabbage. Ukrainians consider borsch to be a part of national identity. The The Ukrainian chef Ievgen Klopotenko together with state institutions have initiated borsch recognition as a cultural heritage and nominated the dish for UNESCO's Intangible Cultural Heritage list.
Such bread is a traditional greeting symbol!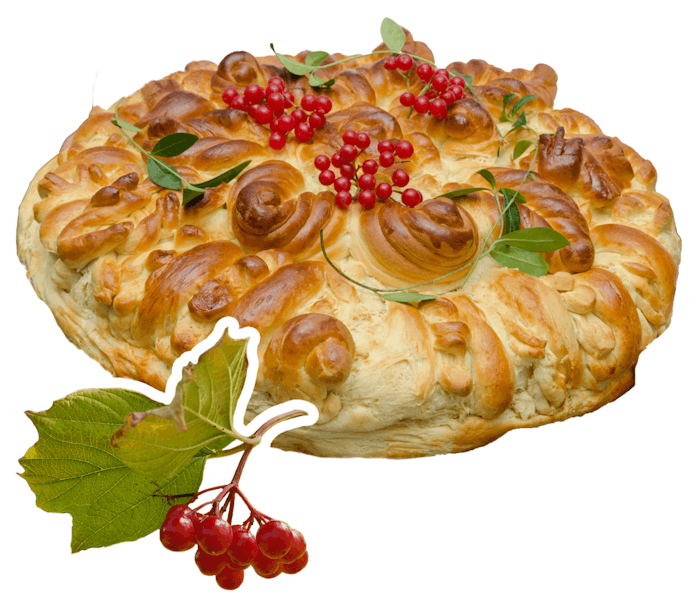 Ukrainian Hospitality
Ukrainians are very hospitable. You will be generously met in Ukraine wherever you go. In Ukrainian homes, even the last bread crumb is shared with guests.
Ivan Marchuk
Ivan Marchuk is a contemporary Ukrainian painter, an Honored Artist of Ukraine listed in 'One Hundred Contemporary Geniuses' hosted by the Daily Telegraph. In February 2018, the Folkart Gallery published the book "Echo of Dreams" in Ukrainian, English, and Turkish, containing 300 canvases of the artist.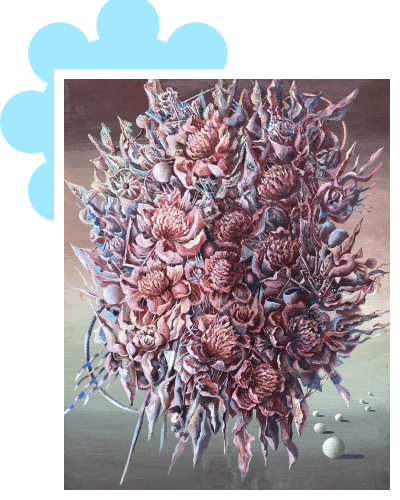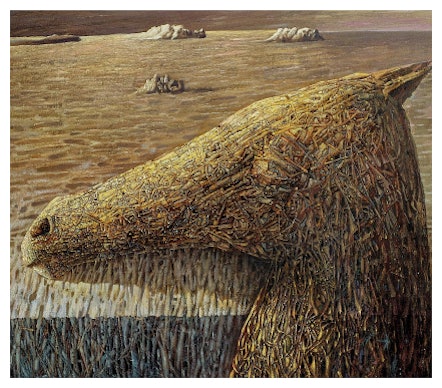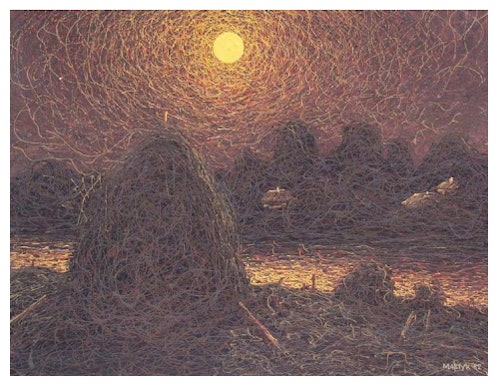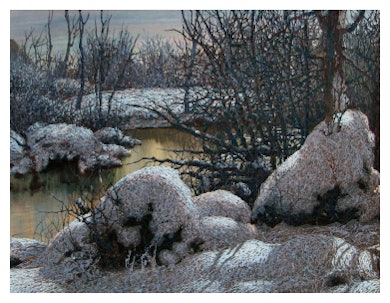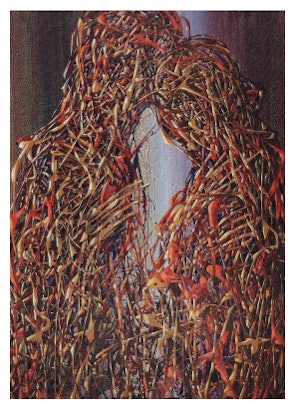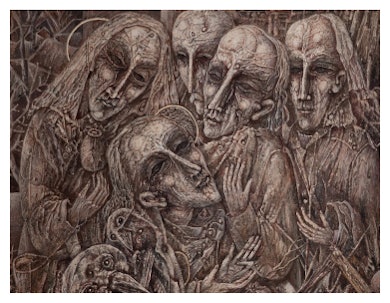 "I didn't imagine these pictures, they just came to me…"
Has created more than 5000 art pieces
Actors with Ukrainian Roots
Some Hollywood stars like Mila Kunis, Dustin Hoffman, Milla Jovovich, David Duchovny, Sylvester Stallone, Steve and Liv Tyler, Stephen Spielberg, Leonardo DiCaprio, etc. have Ukrainian ancestors or were born in Ukraine and moved to the USA to become famous.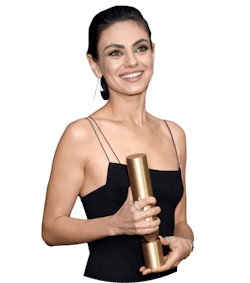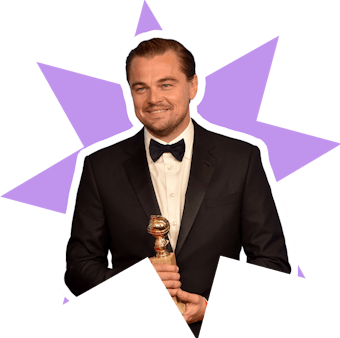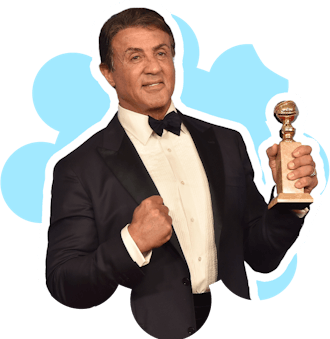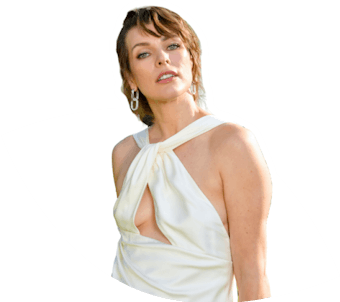 Three Ukrainian murals have been ranked among the best street art pieces!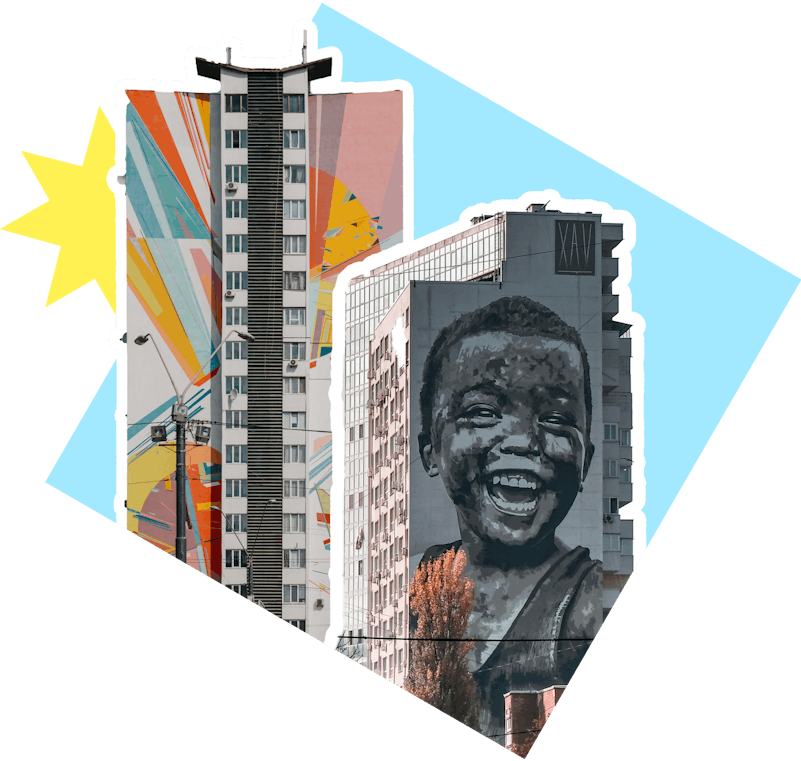 Kyiv Murals
160 massive murals by local and international artists have appeared all over Kyiv since 2014.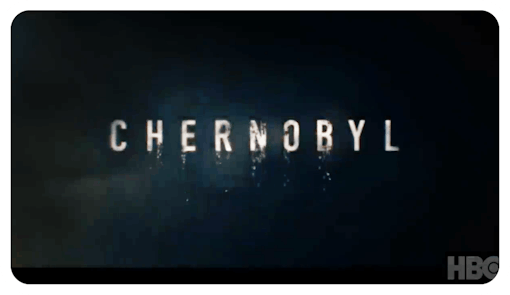 Promo video for Apple Airpods
Radioaktive has collaborated with a lot of global brands including Apple, Hennessy, Renault, Universal, Lenovo, Audi, and others.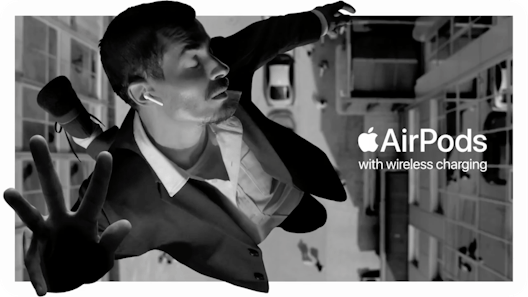 Radioaktive Film Production
The Ukraine-based film services company Radioaktive Film won the Production Service Company of the Year award at the Shots Awards in London on 18 October 2018. Over the years, they have hosted a broad range of clients worldwide, shooting feature films, TV shows, TV commercials, documentaries, virals, and photos.
Mark Ronson & Miley Cyrus' Nothing Breaks Like a Heart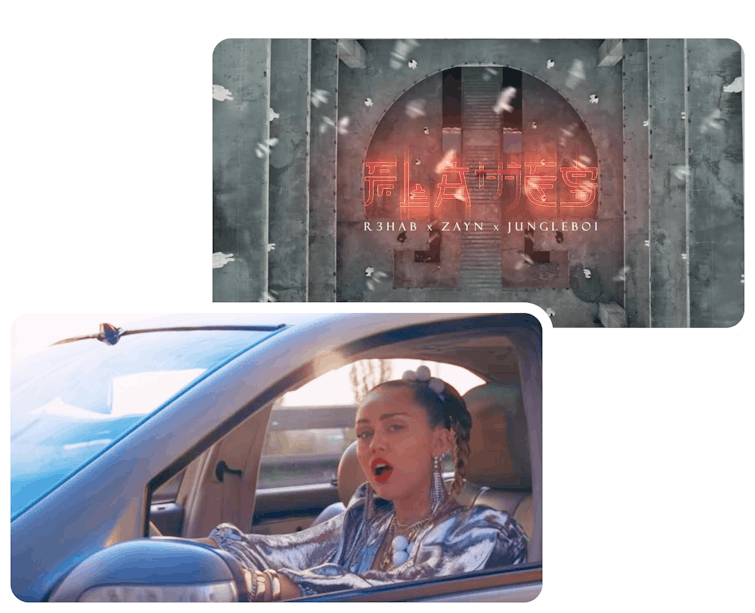 Video Making
Kyiv is becoming the capital of video production. Some of the brightest music stars such as Bring Me the Horizon, Twenty One Pilots, Miley Cyrus, Hurts, Coldplay, and brands like BMW, Diesel, and Jack Daniel's prefer shooting their commercials in Kyiv.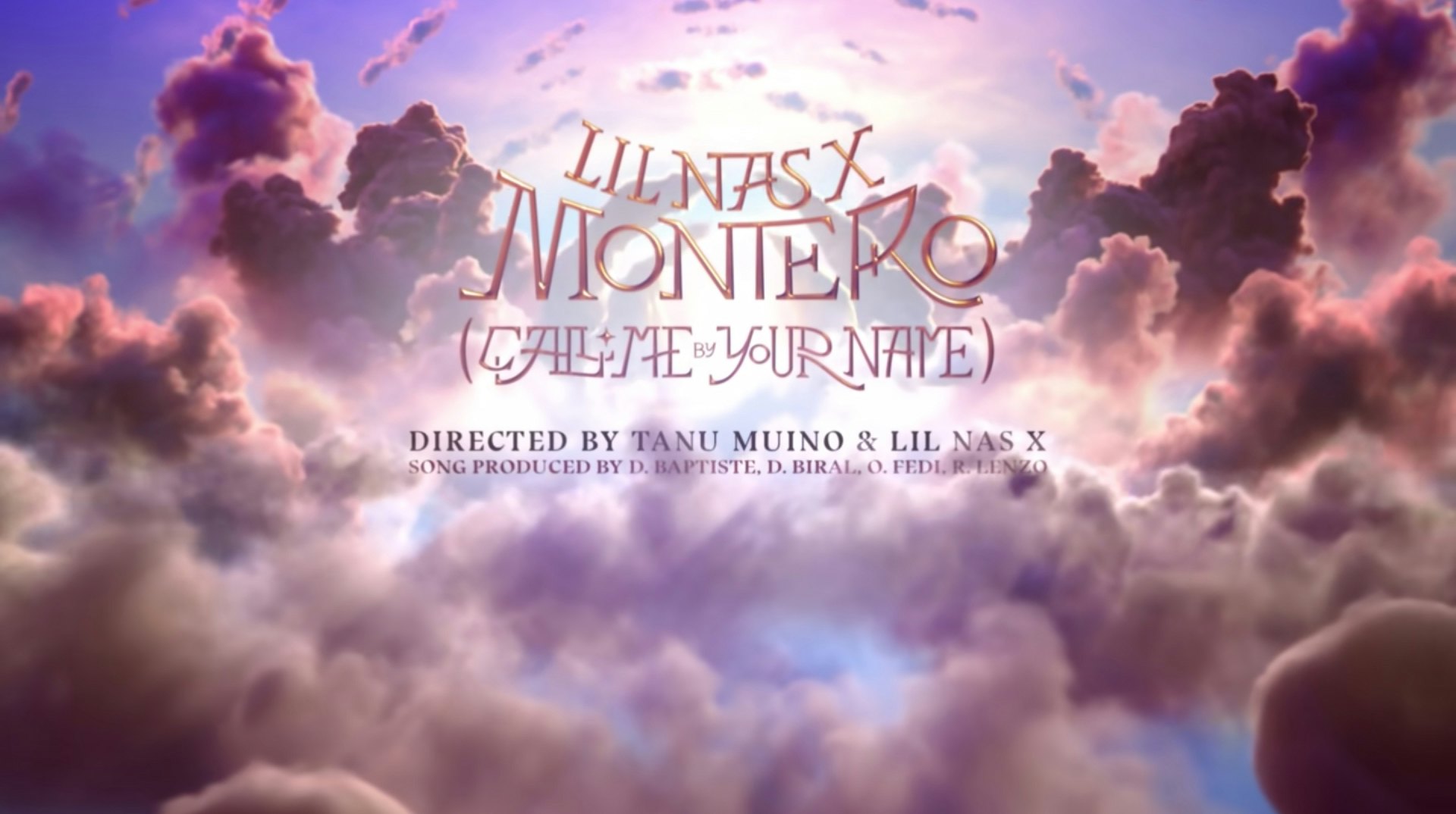 Lil Nas X's Call Me by Your Name music video has 253 million views so far!
Lil Nas X's Call Me by Your Name (Montero)
Tanu Muiño
The Ukrainian music video director, designer, stylist, photographer, and film director Tanu Muiño has directed the music video for Small Talk by the American singer Katy Perry in 2019 and the music video for Cardi B's song Up in 2021.
Gloria Fx has also collaborated with FKA Twigs, Tyler The Creator, and Ariana Grande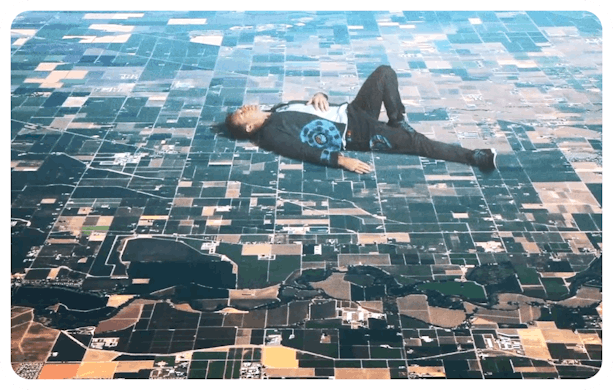 Gloria FX
Gloria FX studio is a Ukrainian visual effects company that has developed video effects in Eenie Meenie by Justin Bieber & Sean Kingston, Stay With Me by Thomas Anders, Up & Up by Coldplay, and many more. The studio received the MTV Music Award for the Up & Up video.
Only non-professional actors played in the movie — ATO veterans, volunteers, soldiers.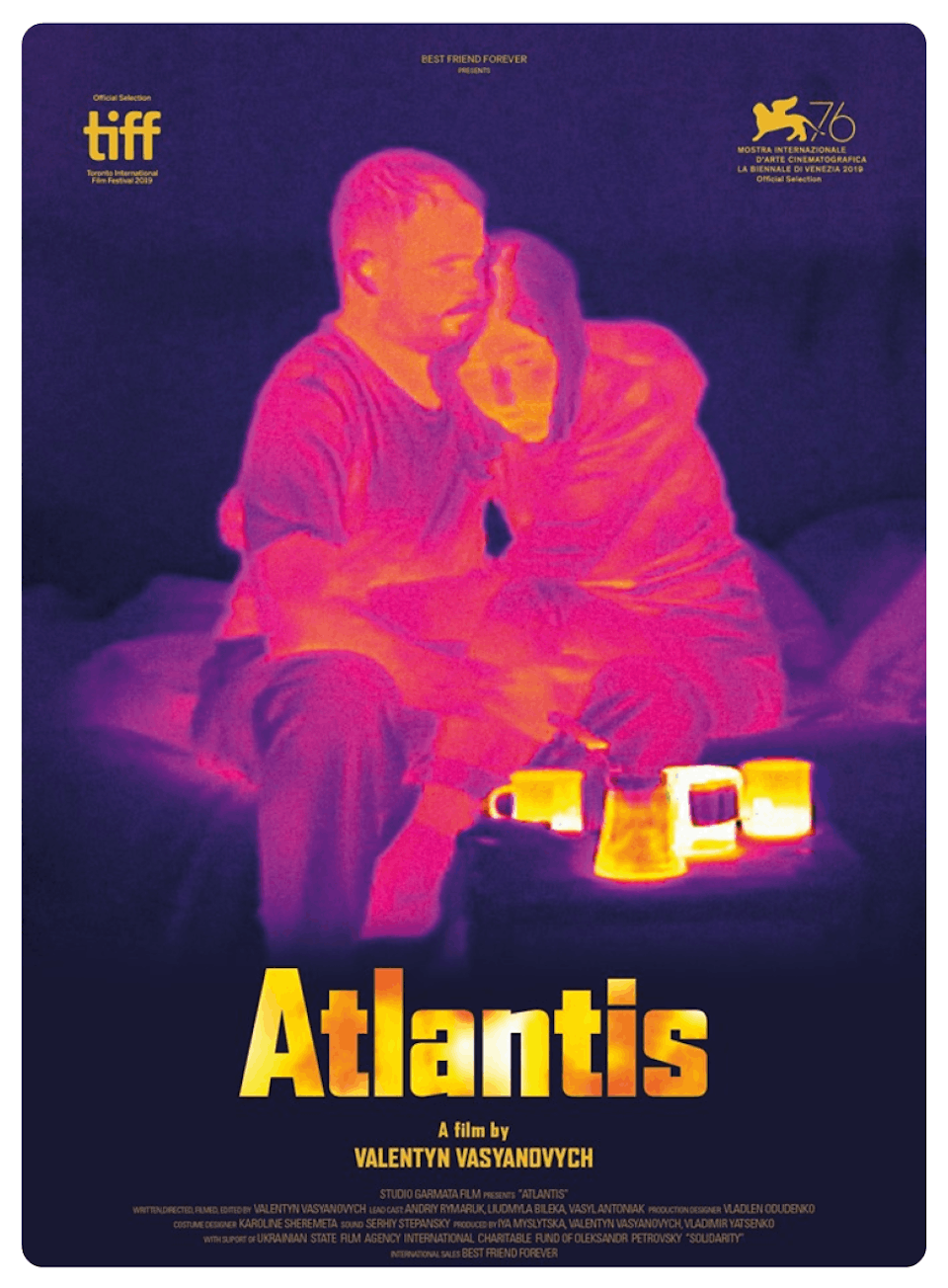 Atlantis Movie
Atlantis is a Ukrainian post-apocalyptic film awarded as the Best Film in the Horizons section at the 76th Venice International Film Festival, and selected as the Ukrainian entry for the Best International Feature Film at the 93rd Academy Awards without being nominated.
A story of a Crimean Tatar family trying to return back home during the war.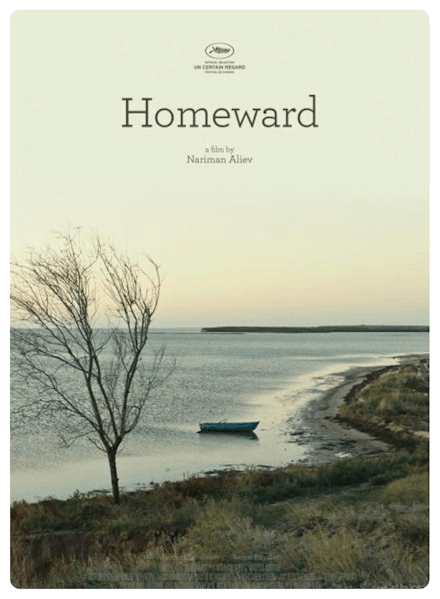 Homeward Movie
Homeward is a Ukrainian drama film directed by Nariman Aliev in 2019. It has become the only Ukrainian candidate on the long list of the Golden Globe Award. The movie has also won 2 awards at the 7th International Bosphorus Film Festival in Istanbul and was selected by EFA as a Feature Film 2019.
The movie My Thoughts Are Silent is about the untold words.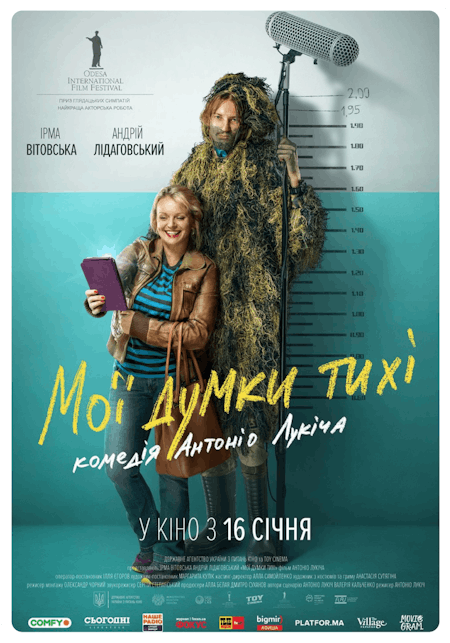 Antonio Lukic
Antonio Lukic is a successful Ukrainian filmmaker born in Uzhhorod, Western Ukraine. He was awarded the Discovery Award at the Raindance Film Festival, the East of West Award at the 2019 Karlovy Vary International Film Festival for the film My Thoughts Are Silent, etc.
Eurovision
Ukraine was the first Eastern European country to win the Eurovision contest twice: in 2004 with Wild Dances by Ruslana, and in 2016 with the song 1944 by Jamala.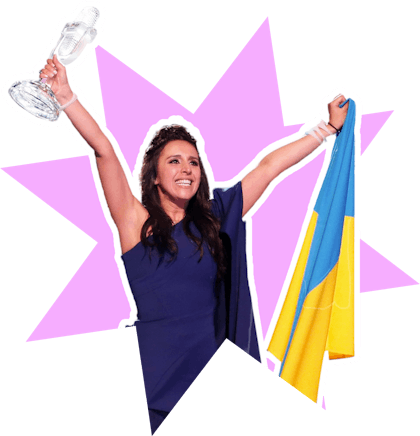 Watch how Jamala touched the hearts of millions
Watch Ruslana's Wild Dances
Kazka started out as X-factor contestants finishing in the 7th place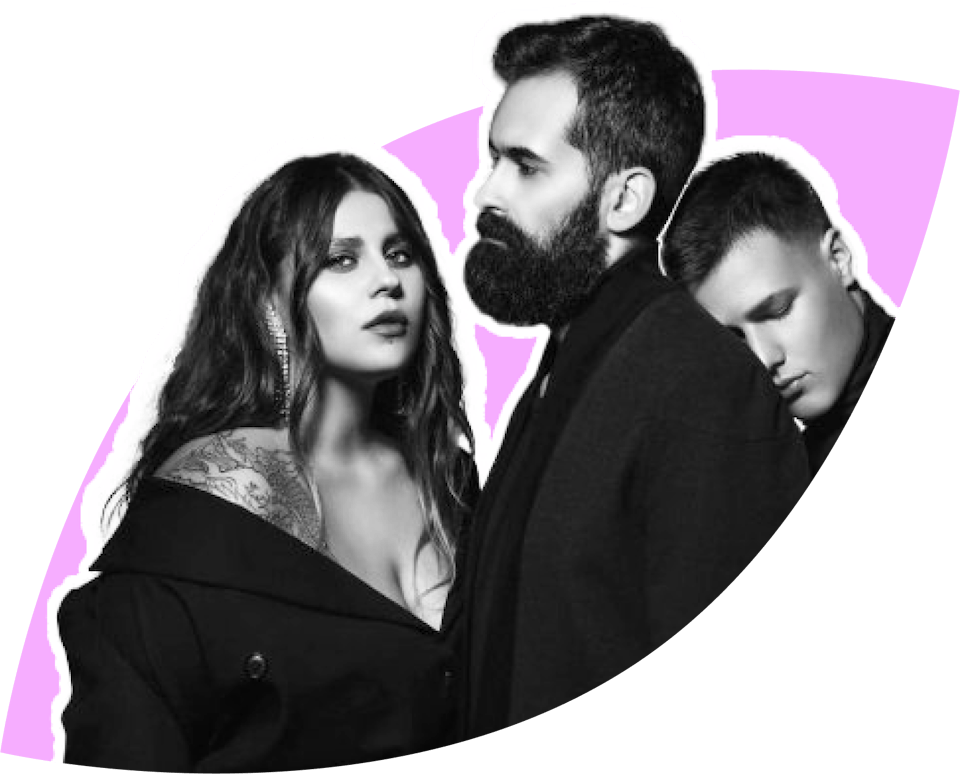 Kazka
Kazka is a Ukrainian band that gained fame with the song Plakala. The band was the first one from the CIS to be ranked 8th in all categories and 3rd in the prestigious world pop category in the Top 10 world charts of the Shazam service.
Watch DakhaBrakha's performance on BBC
David Beckham has used a DakhaBrakha's song in a grooming brand House 99 commercial!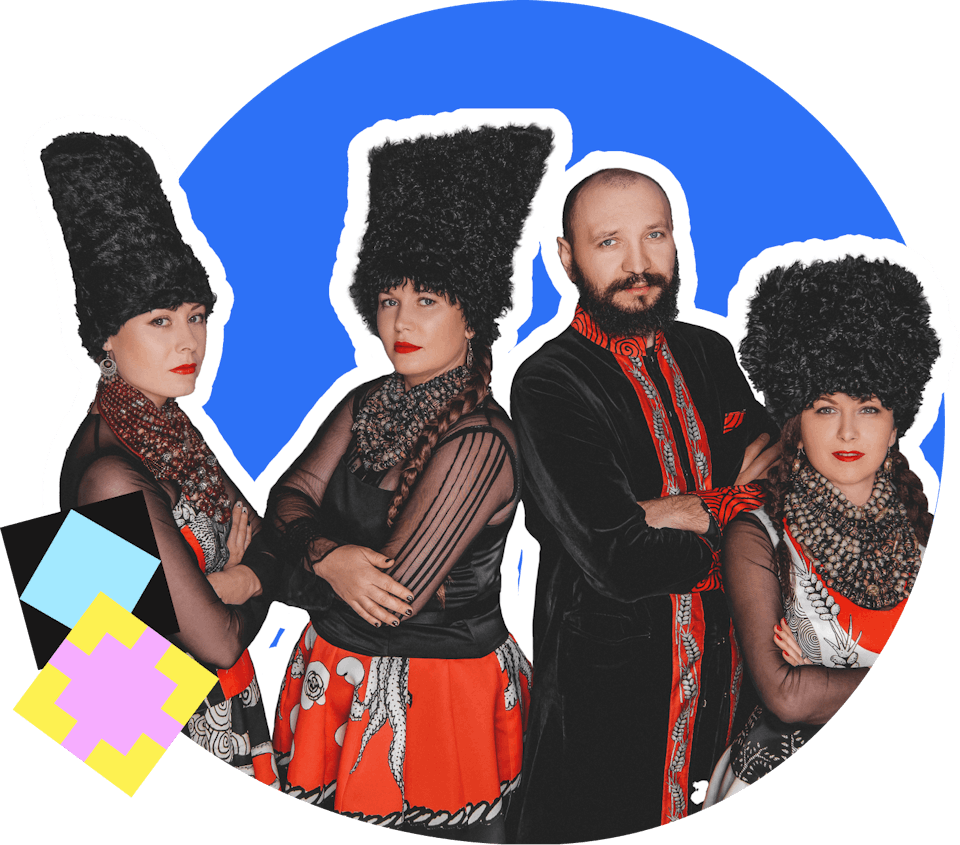 DakhaBrakha
DakhaBrakha is a Ukrainian alternative folk quartet focusing on several ethnic styles. They were invited to participate in the globalFEST showcase and named the Best Breakout of the festival by the Rolling Stone.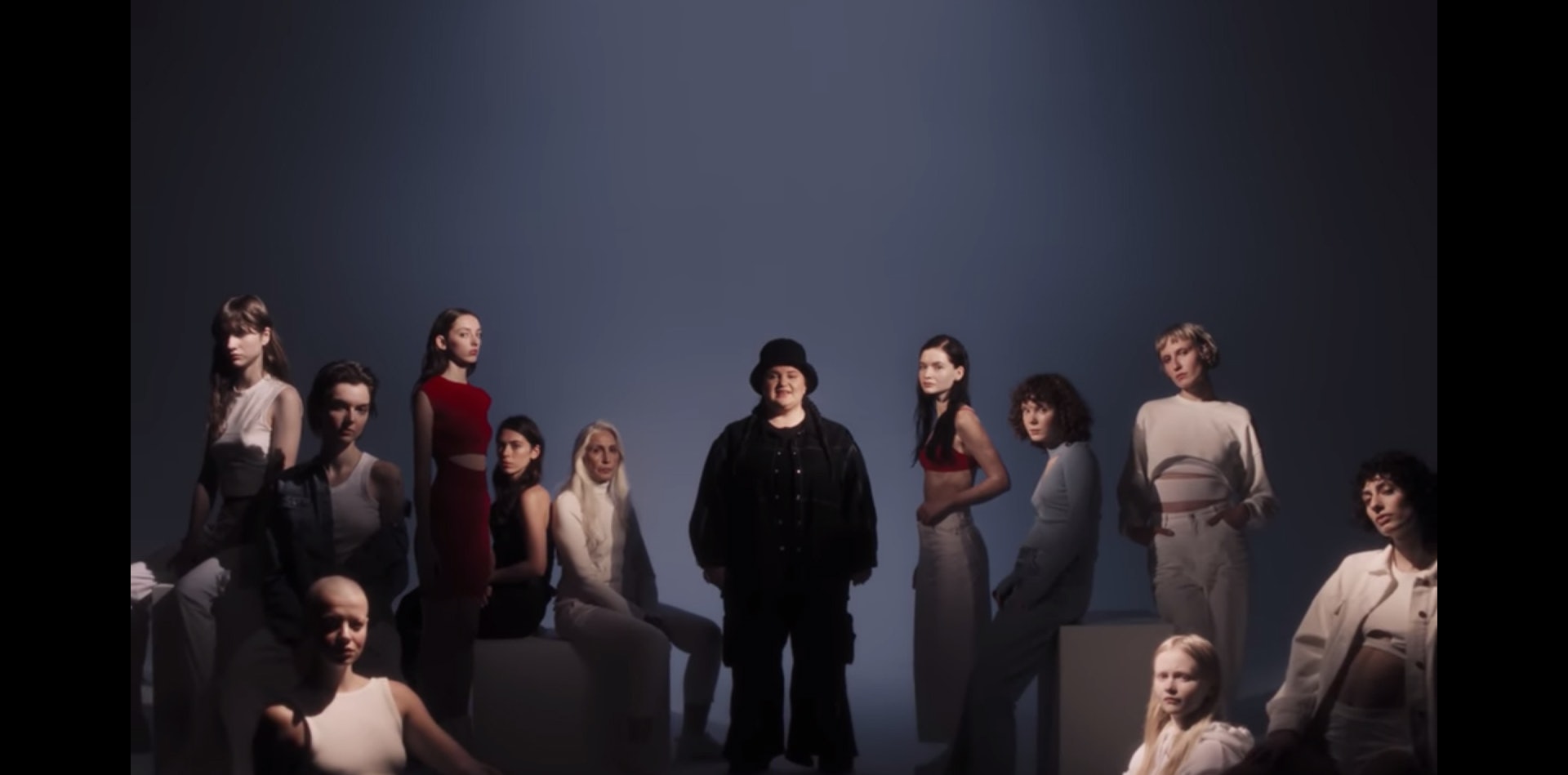 Watch alyona alyona's Svit potrebuye krasy (ft. Dove)
Deeply down-to-earth alyona alyona's songs are the reflection of her personal life path.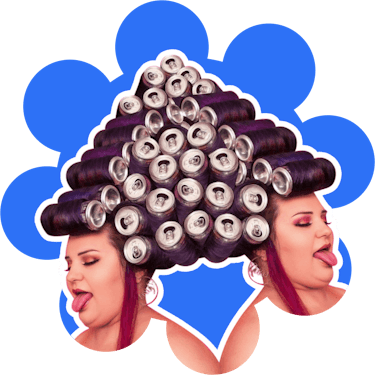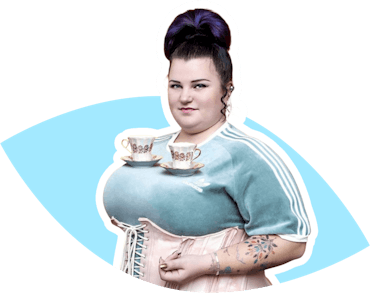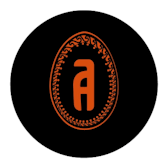 alyona alyona
alyona alyona is a Ukrainian rapper and songwriter. She has been called "the new rap star of Ukraine" and "the sensation of Ukrainian rap" by Ukrainian media. She was compared to Azealia Banks by The New York Times in the article "15 European Pop Acts Who Matter Right Now" and performed in Germany, Iceland, Slovakia, Poland, and Belarus.

Watch Onuka's Vidlik video
ONUKA was the first band to convey to a broad audience the rich heritage of Ukrainian culture in the context of modern music.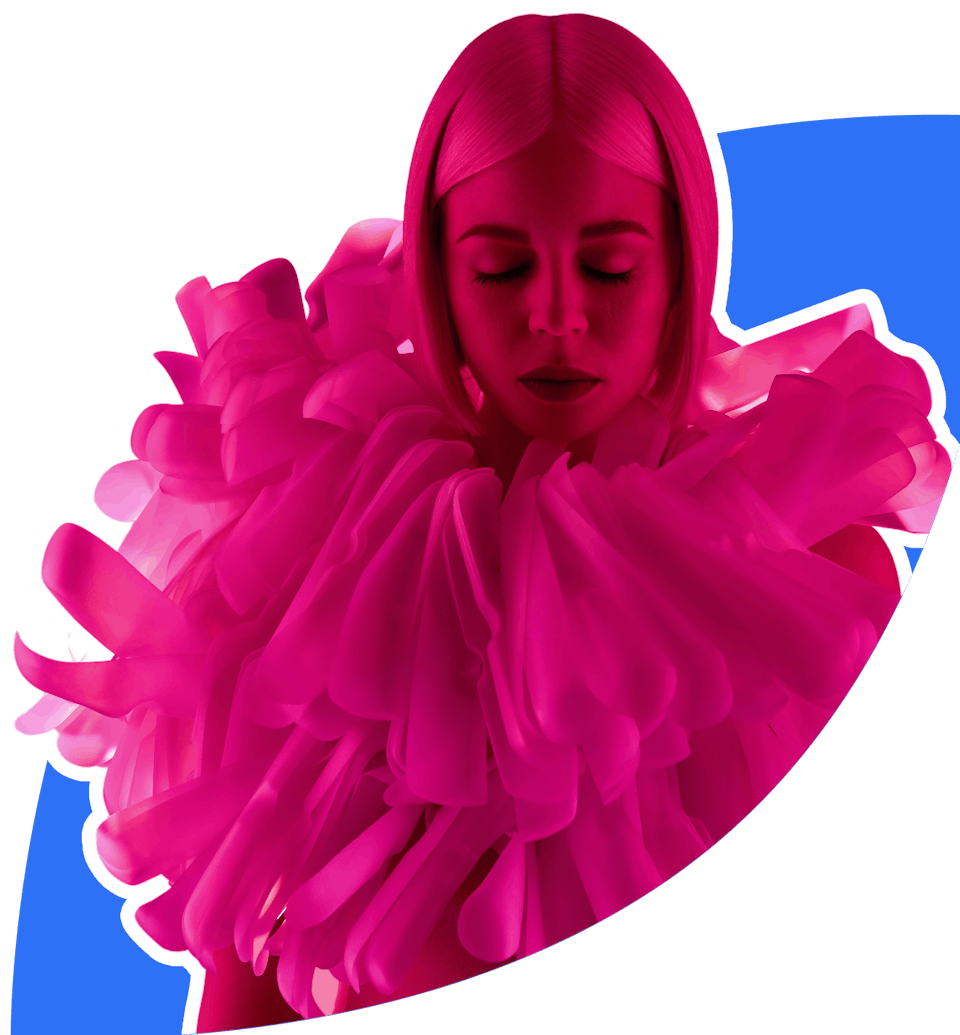 ONUKA
ONUKA is a Ukrainian electro-folk band. ONUKA's music is a mixture of electronic music, modern pop music, and Ukrainian ethnics. In 2017, ONUKA was invited as a special guest to the Eurovision Song Contest with the Vidlik song that hit top iTunes electronic charts in Britain, Australia, Germany, and other countries.
Ukrainian DJs
Ukrainian electronic music is one of the most vibrant industries in the country, and its professionals don't go unnoticed by the international community. Ukraine gave birth to such DJs as DJ Nastia, Miss K8, and Stanislav Tolkachev who are known globally.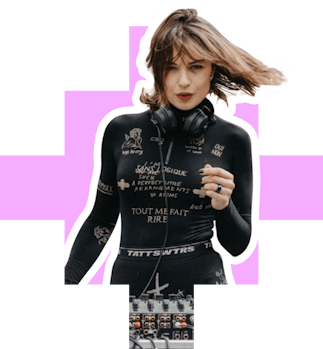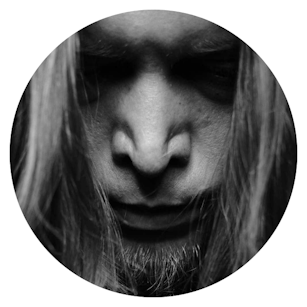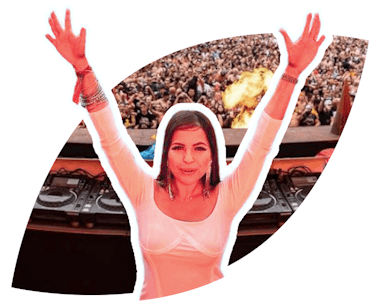 In 2013, Nastia founded the vinyl-only label Propaganda.
A legend of Ukrainian techno, he was the first to release techno on vinyl.
Kate is one of the most famous representatives of the hardcore techno genre.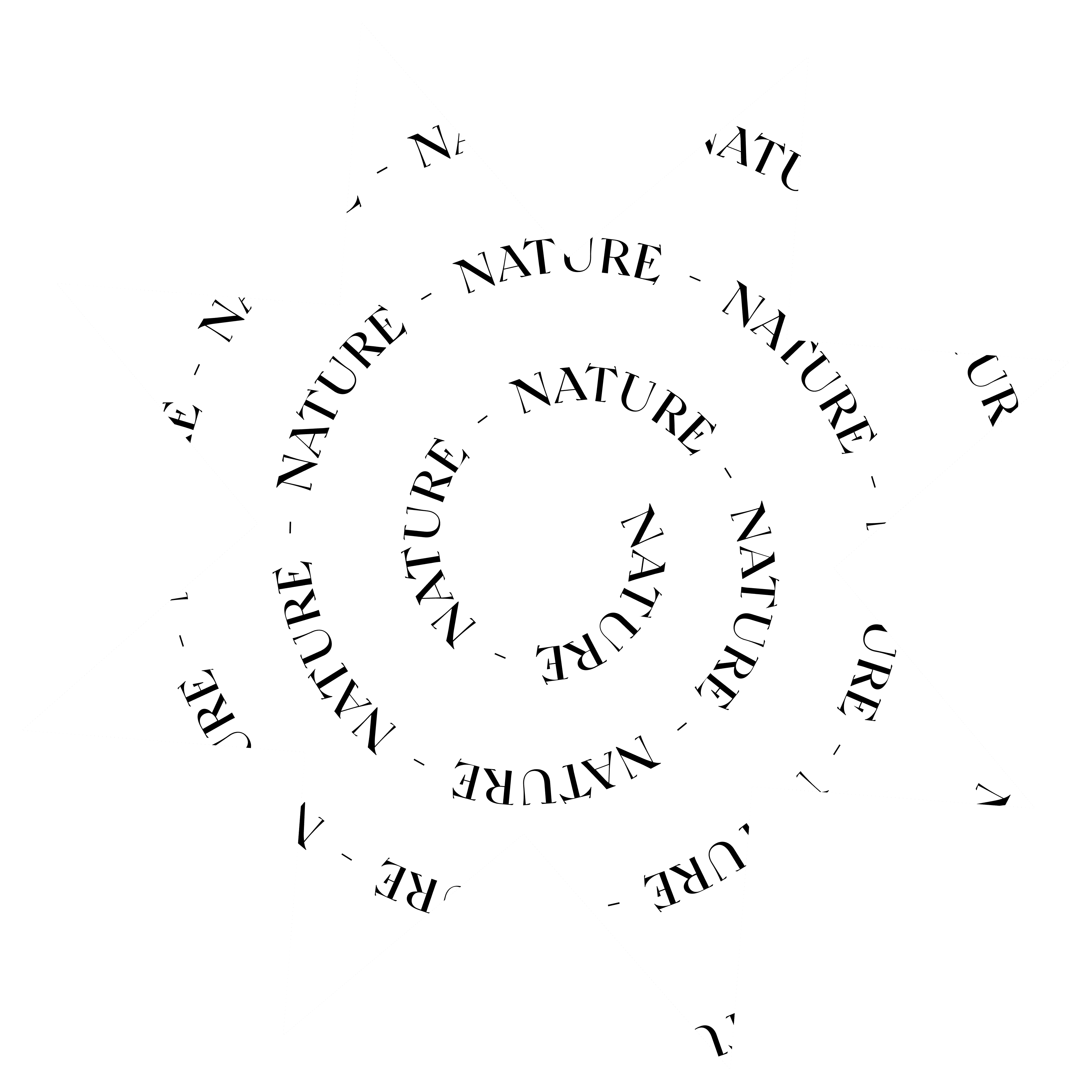 Carpathian Robin Good Place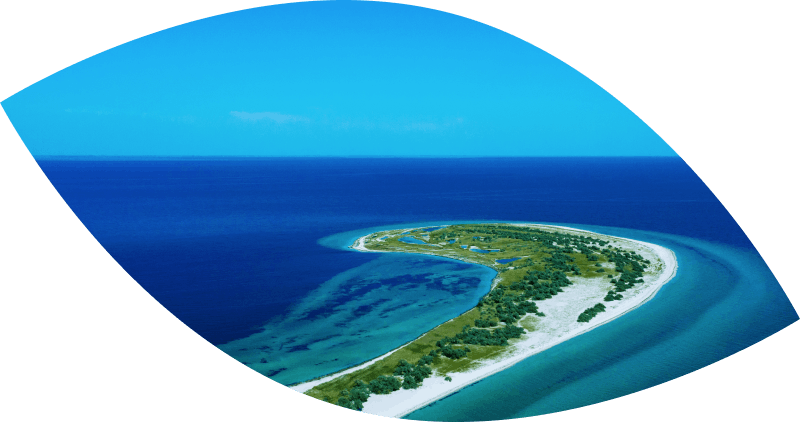 One of the 7 Natural Wonders of Ukraine
Сlimbing and Kayaking Spot
The Oldest Steppe Reserve in the World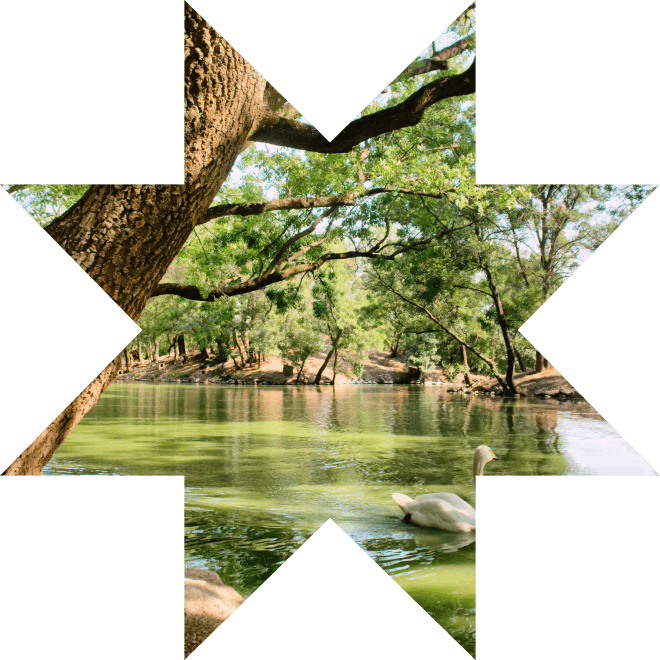 The lake has a lot of mysterious legends.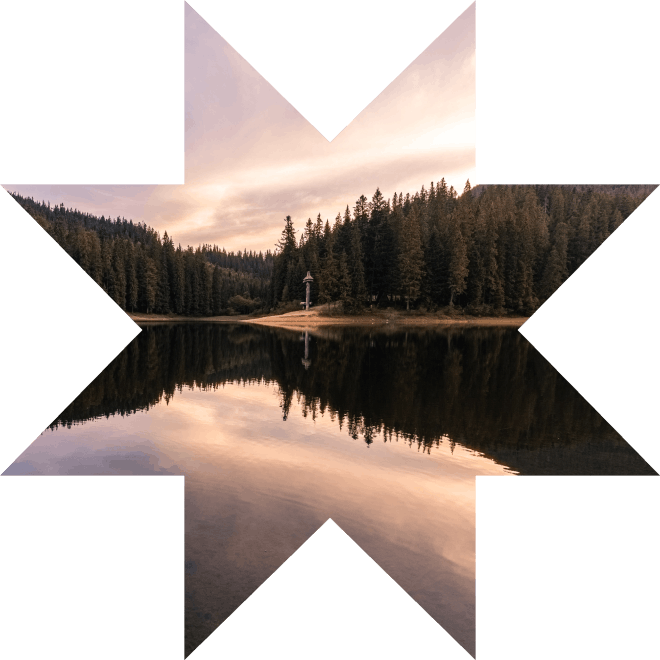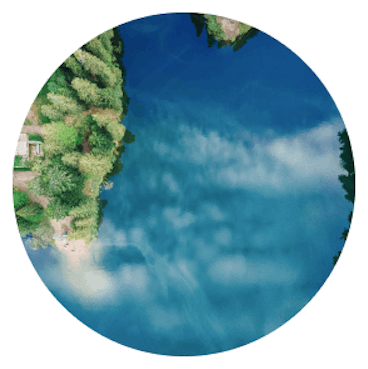 Mountain Hoverla is the highest spot in Ukraine.
The deepest lake in Ukraine!
C
i
t
i
e
s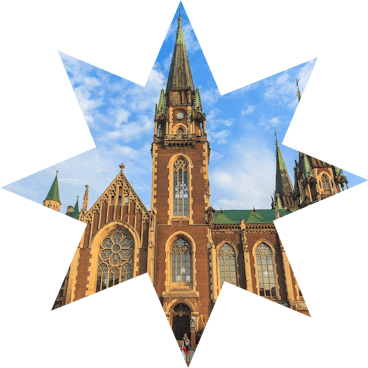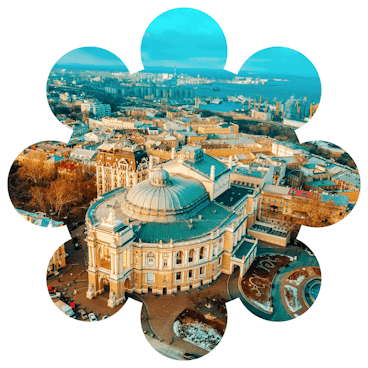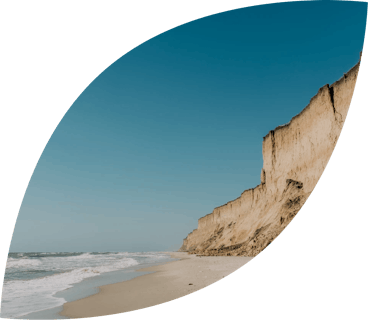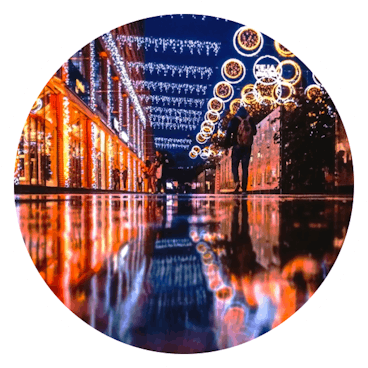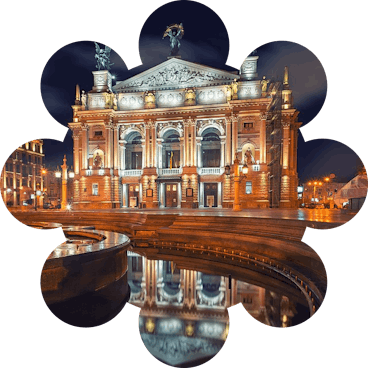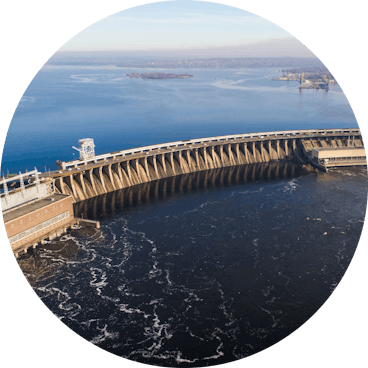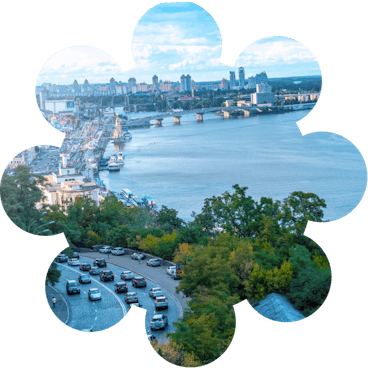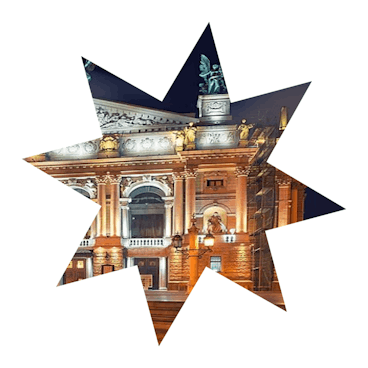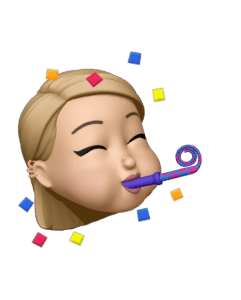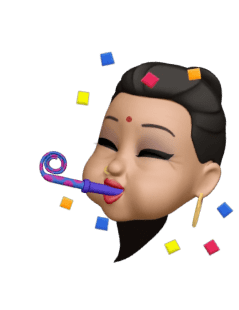 Almost 12,000 people across the world have congratulated Ukraine!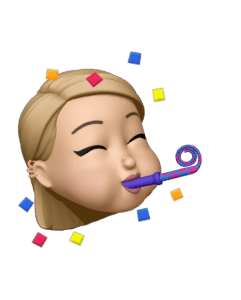 Celebrate the 30th anniversary of Independence!
Join the flashmob of greetings on social networks with the hashtag #30ua. Suggest ideas for the achievements of Ukraine and mark our insta-page @30ua.info in the pages and they will appear on our website!
Congratulate Ukraine!